Remembering our Members
Autumn & Winter 2020/21
BILL WINDHAM (1926 – 2021)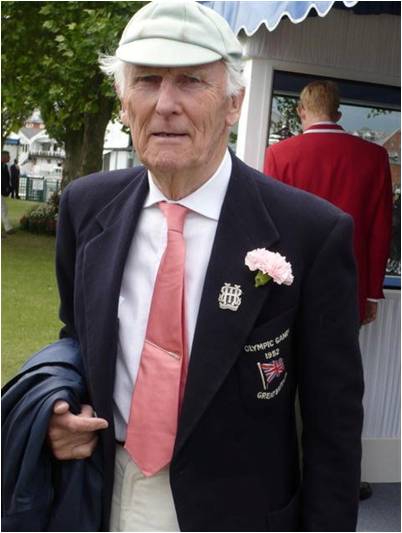 Bill Windham was elected a Steward of Henley Royal Regatta in 1953 and served as a Member of the Committee of Management between 1972-1994. He was President of Leander Club from 1993-1998 following two fellow Olympic rowers, Kenneth Payne and Richard Burnell. His Presidency will be remembered for two very significant events. The first was the commencement of the rebuilding of the Clubhouse, a far- sighted and complex project that he worked hard to promote. The second was the change in the rules of the Club that would, at last, allow women to be Members. While this momentous change also carried Bill's support, he later admitted that chairing the notably well attended and lively Annual General Meeting, at which the motion was tabled, had not been 'the easiest day in his life'.
STUART ALEXANDER 'SAM' MACKENZIE (1937-2020)
Stuart Alexander 'Sam' Mackenzie burst onto the sculling scene at the Melbourne Olympics in 1956. The teenager led the field all the way along Lake Ballarat until the Soviet sculler Vyacheslav Ivanov caught him to take the gold medal.
Mackenzie was aprofessional chicken-sexer brought up on a poultry farm outside Sydney. In 1957, he moved to Henley to seek competition, and won The Diamond Sculls for six consecutive years from 1957 to 1962 – a feat unsurpassed in his lifetime. He he represented Leander in 1960 and 1962, Mosman in 1961 and Sydney RC from 1957 to 1959. He also won The Double Sculls in 1959 and The Silver Goblets in 1963, both with Chris Davidge in Leander colours.
DAVID BERRY (1940-2020)
David was best known for his involvement in world junior rowing which began back in the 1980's. He began coaching at Bedford modern School in 1964 and remained until his retirement in 2000.
David was the GB Junior Team Manager for over 20 years eventually stepping down in 2003. It was his leadership and vision that was key in helping to transform GB Junior Rowing, which resulted in the team winning their first World Junior Gold medal 1987 and many more in the years that followed.
In 1990, he was awarded the British Rowing (then the ARA) Medal of Honour in recognition of his significant contribution to junior rowing in GB.
GEOFFREY BROOK (1947 – 2020)
Geoffrey Brook was Honorary President of the Coupe de la Jeunesse, the Junior International regatta he helped to establish is 1985. He joined the Executive Committee in 1987 and served as the President from 2001 – 2013.
As the manager for the GB Junior team and Chairman of the Junior Commission he made a significant contribution to junior rowing for which he was awarded the British Rowing Medal of Honour in 2013.
JOHN BRIAN COCKING (1936 – 2020)
Elected 1958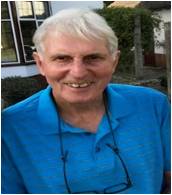 John 'Brian' Cocking learned to row at Lancaster Royal Grammar School, then went up to Emmanuel College, Cambridge to read Medicine. His coxless four were nicknamed "Emma's Famous Four", being described by Peter Haig-Thomas as "the first crew he'd seen rowing properly since 1934". He raced for three years in the Ladies Plate and was in the Goldie crew of 1958.
After Cambridge, Brian became a Houseman at the Middlesex Hospital, London. In 1960, the then Captain of Leander, Tony Leadley, invited Brian and his three crew to become Leander's coxless four to help the club rebuild its Olympic potential, after going through a lean spell in the preceding years.
JOHN PETER MCKAY THOMSON (1932 – 2019)
Won the Wyfold Cup in 1956 Royal Engineers, member of the British Empire VI and Commonwealth Games crew that won a bronze medal for England in Wales in 1958.
LIST OF MEMBERS

HUGH ALLEN


1926 – 2020 ELECTED 1945

DAVID BARRY
1940- 2020 ELECTED 1978

GEOFFREY BROOK
1947- 2020 ELECTED 1978

DR JOHN BRIAN COCKING
1937- 2020 ELECTED 1958

MARK W DODD
1930- 2020 ELECTED 1957

DAVE FILLINGHAM
1934- 2020 ELECTED 2001

HUGO FITZGERALD
1984- 2020 ELECTED 2009

JULIAN KEEVIL
1948- 2020 ELECTED 2009

'SAM' MACKENZIE
1936- 2020 ELECTED 1958

RUARDH MACLEOD
1962- 2020 ELECTED 2000

JOHN PETER MCKAY THOMSON
1932- 2019 ELECTED 1966

SIMON SAINTCLAIR-ABBOTT
1961- 2020 ELECTED 2006

DONALD WATERER
1932- 2020 ELECTED 1953

IAN WILSON
1938- 2020 ELECTED 1962

PETER R WILSON
1944- 2020 ELECTED 1960

Remembering our Members
Summer 2020
JOHN L BANNISTER
1937 – 2020 ELECTED 1960
PETER BUCKINGHAM
1969 – 2020 ELECTED 2018
DR KENNETH CITRON
1925 – 2020 ELECTED 2015
NIGEL A DAVIES
1962 – 2020 ELECTED 2010
CAMPBELL W FERGUSON
1942 – 2020 ELECTED 2001
JOHN DS FITZ-GERALD
1933 – 2020 ELECTED 1984
ANDREW P FLEMING (ARICS)
1958 – 2020 ELECTED 1990
PHILIP J HARRIS
1936 – 2020 ELECTED 1984
GRAHAM N POINTER
1925 – 2020 ELECTED 1944
PETER J SMART
1929 – 2020 ELECTED 2013
DAVID S HOWELL-JONES
1936 – 2020 ELECTED 1984