Remembering our Members
AUTUMN 2022
PETER POLITZER
1936-2022, ELECTED 2002
Peter Politzer was involved with rowing for most of his life. After graduation from Cambridge University, where he studied history, he became a teacher at Pangbourne College in 1964. It was here that he dedicated many hours to coaching alongside his teaching and role as Deputy Headmaster, retiring in 1996.
Peter was involved with coaching at the school, with the Junior British team and for Oxford University in the 1970s. In 1990, Peter was awarded the Amateur Rowing Association Medal of Honour, a tribute to his commitment to rowing at participation and elite levels.
Peter assumed the NSR Chairmanship in 1996, and under his careful stewardship the National Schools' Regatta continued to reflect and encourage the increasing popularity of Junior Rowing. In 2004, after a six-year period in which J14 events were withdrawn due to the pressure on the programme, a third day was added to the programme which allowed the readmission of J14s to the Regatta.
Duncan Clegg
1942-2022, ELECTED 1986
Duncan Clegg, who died in May aged 80, was a City financier who served for many years as the organising official of the Oxford and Cambridge Boat Race. Duncan was educated at Tiffin School in Kingston and then studied English literature at St. Edmund Hall, Oxford.
He rowed for Isis in 1964 and was in the winning Blue Boat in both 1965 and 1966. He was the President of the 1966 crew. From 1976 to 1993 he worked at Lazard Brothers, latterly specialising in the privatisation of water and electricity companies.
Duncan was elected a Steward of Henley Royal Regatta in 1993, he served as Chairman of the Dorney Lake Trust from 2004 to 2012, he was Master of the Company of Watermen and Lightermen of the River Thames in 2010 and he was High Sherriff of Gloucestershire in 2012.
Chris Etherington
1948-2022, ELECTED 1970
Born in 1947, Chris was educated at Queen Elizabeth's Grammar School, Ashbourne in Derbyshire.  In October 2004 Chris retired after 39 years' service with the NatWest Bank plc. 
Chris began rowing in 1967 when he became a member of Derby Rowing Club and first competed at Henley in 1968 for Derby RC in The Wyfold Challenge Cup. In 1969, he joined the Leander Cadet Scheme and in 1970 rowed for Leander Club in The Thames Challenge Cup and won the event. In 1972, he won again at Henley for Leander Club in The Wyfold Challenge Cup. In 1973, Chris represented Great Britain in the Coxed Fours at the European Championships in Moscow and in 1974 in the Coxswainless Fours at the World Championships in Lucerne.  Chris was Captain of Leander Club between 1976-79 and has served on the Leander Club Committee. 
Chris Etherington was elected a Steward of Henley Royal Regatta in December 1985, working as an Umpire between 2000 and 2011.
GEOFFREY BARNES
1932-2022 ELECTED 1983
DR ALEXANDER BLACK
1934-2022 ELECTED 1956
DAVID BURNETT
1942-2022 ELECTED 1994
WILLIAM BROWNLEE
1927-2022 ELECTED 2016
PROF FRANCIS CUNNINGHAM
1933-2022 ELECTED 2019
MALCOLM DILLINGHAM
1938-2022 ELECTED 1997
STEPHEN HIND
1952-2022 ELECTED 2012
MARTIN IREDALE
1939-2022 ELECTED 1984
PETER JOWITT
1942-2022 ELECTED 1971
DR FRANCIS DE MARNEFFE
1924-2022 ELECTED 1975
PROF THOMAS MEADE FRS
1936-2022 ELECTED 1957
CAROLYN MOLYNEUX
1950-2022 ELECTED 2018
DR JOHN SCOREY
1928-2022 ELECTED 2005
JAMES THOMAS
1934-2022 ELECTED 1985
Remembering our Members
SPRING 2022
LIST OF MEMBERS
PHILLIP BEVAN-THOMAS
1935-2022 ELECTED 1969
 
ALLAN BINDER
1932-2022 ELECTED 1953
 
TIMOTHY CHERRY
1937-2022 ELECTED 1993
 
PETER CLACKSON
1933-2022 ELECTED 1954
 
JOYCE COOK
2022 ELECTED 2016
 
PETER DAVISON
1935-2022 ELECTED 1985
 
TONY GREY
1944-2022 ELECTED 1980
 
ROBIN HEARN
1927-2022 ELECTED 1999
 
JASPER HOLMES
1942-2022 ELECTED 1962
 
SHIRLEY OLIVER
1934-2022 ELECTED 2016
DAVID SOWERBUTTS
1968-2022 ELECTED 2005
Remembering our Members
autumn  2021
HRH The Prince Phillip, Duke of Edinburgh (1935-2021)
Elected 1988
Elected Honorary Life Member 2021
Jeffrey Easton (1951 – 2021)
Elected 1969
Jeffrey coxed Leander's 1969 winning Thames Cup Eight and continued as cox of the Club's Grand Eight crews in 1970 and 1971.  Following  retirement from competition he became a member of the Isis coaching team.
Donald Shaw (1938-2021)
Elected 1958
Donald rowed for Oxford in the winning Boat Race crew in 1959. He then rowed for Isis in the Grand in 1959. The following year he rowed for Oxford in the Grand, losing to Molesey in the Final. This Oxford crew then went on to represent GB at the Rome Olympics in 1960.
Peter De Giles (1927-2021)
Elected 1947
Peter de Giles (Wellington and Queens) was in the 1948 winning Cambridge crew. He then went on to row for Leander in the Grand Challenge Cup in 1948, 1949, 1951 and 1953 – winning in 1949 and 1953.
LIST OF MEMBERS
WILLIAM AYLWARD
1932-2021 ELECTED 1994
ELIZABETH CLARK-KENNEDY
2021 ELECTED 1996
PAUL CONSTANTINDI
1963-2021 ELECTED 1994
PETER DE GILES
1927-2021 ELECTED 1947
PETER DIXON
1931-2021 ELECTED 1964
JEFFERY A EASTON
1951-2021 ELECTED 1969
ANTHONY EDWARDS
1938-2021 ELECTED 1993
IAN FORSTER
1932-2021 ELECTED 1981
JACK FOY
1922-2021 ELECTED 1949
LAWRENCE GLUCKMAN
1946-2021 ELECTED 2008
SUSAN GREEN
2021 ELECTED 2018
JAMES HAYTER
1946-2021 ELECTED 1966
DONALD HEFFERON
1929-2021 ELECTED 2019
KATE HUTCHINSON
2021 ELECTED 2019
CLIVE LAMBERT-BEESON
1938-2021 ELECTED 1975
PETER SANDERS
1953-2021 ELECTED 1994
MR DONALD W SHAW
1938-2021 ELECTED 1958
JAMES THORNTON MBE
1926-2021 ELECTED 1998
CHRISTOPHER WALTON
1938-2021 ELECTED 1973
Remembering our Members
Spring – Summer  2021
John T. Garnjost (1935-2021)
Elected 1988
Mr. Garnjost was a US Air Force pilot, 1956-1959, and served in Japan and Taiwan. From 1970-1999 he was a FISA licensed international rowing official who officiated both in the U.S. and internationally. He officiated at the 1996 Olympics in Atlanta.
Mr. Garnjost received the John Carlin Award, US Rowing in 2000. Also in 2000, he received the Olympic Order from the International Olympic Committee for outstanding merit in the cause of world sport and specifically in Taiwan.
Mike Rosewell (1937-2021)
Elected 1971
The last great Times newspaper rowing correspondent, Mike Rosewell was born in Walton-on-Thames to a family of Thames watermen and coaches, including his father. He grew up on the river, rowing and skiffing in many Walton crews, and met his wife Jill at the Chertsey and Shepperton skiff regatta. After graduating from the LSE, he became a teacher of economics, but the school job also allowed for a life of coaching (St George's College Weybridge, St Edward's School Oxford, Oxford University Women's Boat Club and many more) and rowing journalism (the Sussex Herald, Rowing magazine, the Oxford Times and from 1989 to 2007 the Times.) He was GB junior team delegate and England's Home Countries team manager.
His writing was witty, well-informed, and sometimes scurrilous: he was the author behind Alf, Just Alf and Son of Alf in Rowing magazine. He was timekeeper for the Boat Race for 12 years, president of the British Association of Rowing Journalists, and was awarded the ARA Medal of Honour in 1997.
John Worlidge (1928-2020)
Elected 1951
Marlborough School and Lady Margaret Boat Club
1951 Cambridge Crew – This was the year that Oxford sank before the end of the Fulham Wall and the race was re-rowed with Cambridge winning.
1951 – Won The Grand Challenge Cup rowing as Lady Margaret Boat Club
1952 – Won The Grand Challenge Cup rowing as Leander. Won the Final in a new record time of 6mins 38 secs.
LIST OF MEMBERS
MICHAEL NM BOYD
1947-2021 ELECTED 2016
HJ BYRT QC
1930 – 2021 ELECTED 1955
ALLAN CHAPMAN
1928 – 2021ELECTED 1951
TOM COPAS
1939-2021 ELECTED 2000
JOE W FRASER
1942-2021 ELECTED 1963
J.T. GARNJOST
1935-2021 ELECTED 1988
PJ GIBBONS
1935-2021 ELECTED 1957
MR ATJ GREENWOOD (TOBY)
1950-2021 ELECTED 1986
JOHN MILLBOURN
1933 – 2021 ELECTED 1958
JBB (BRIAN) MILLS
1932 – 2021 ELECTED 2003
PETER C MULLINS
1953-2021 ELECTED 1979
BRIGADIER MALCOLM PAGE
1926-2021 ELECTED 2005
PATRICIA PAGE
1929 – 2021 ELECTED 2003
C. RICHARDS
1938- 2021 ELECTED 1996
JACQUES ROGGE
1942-2021 HONORARY MEMBER
MIKE ROSEWELL
1937-2021 E;ECTED 1971
LESLIE SAYWOOD
1930 – 2021 ELECTED 2011
DAVID SEARS QC
1956 – 2021 ELECTED 1978
CB SMITH
1938-2021 ELECTED 1990
DIANE SUTHERLAND
ELECTED 2013
DAVID WHITAKER
1931-2021 ELECTED 1952
EJ WORLIDGE
1928-2020 ELECTED 1951
Remembering our Members
Autumn & Winter 2020/21
BILL WINDHAM (1926 – 2021)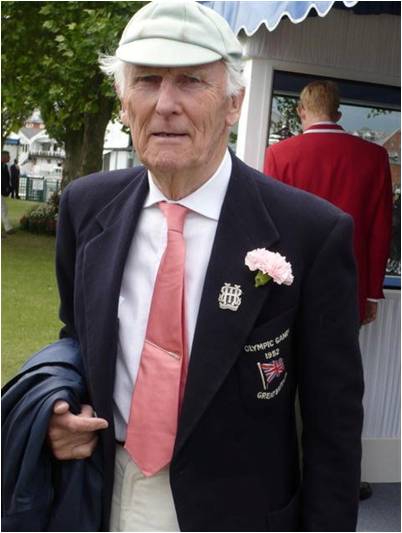 Bill Windham was elected a Steward of Henley Royal Regatta in 1953 and served as a Member of the Committee of Management between 1972-1994. He was President of Leander Club from 1993-1998 following two fellow Olympic rowers, Kenneth Payne and Richard Burnell. His Presidency will be remembered for two very significant events. The first was the commencement of the rebuilding of the Clubhouse, a far- sighted and complex project that he worked hard to promote. The second was the change in the rules of the Club that would, at last, allow women to be Members. While this momentous change also carried Bill's support, he later admitted that chairing the notably well attended and lively Annual General Meeting, at which the motion was tabled, had not been 'the easiest day in his life'.
STUART ALEXANDER 'SAM' MACKENZIE (1937-2020)
Stuart Alexander 'Sam' Mackenzie burst onto the sculling scene at the Melbourne Olympics in 1956. The teenager led the field all the way along Lake Ballarat until the Soviet sculler Vyacheslav Ivanov caught him to take the gold medal.
Mackenzie was aprofessional chicken-sexer brought up on a poultry farm outside Sydney. In 1957, he moved to Henley to seek competition, and won The Diamond Sculls for six consecutive years from 1957 to 1962 – a feat unsurpassed in his lifetime. He he represented Leander in 1960 and 1962, Mosman in 1961 and Sydney RC from 1957 to 1959. He also won The Double Sculls in 1959 and The Silver Goblets in 1963, both with Chris Davidge in Leander colours.
DAVID BERRY (1940-2020)
David was best known for his involvement in world junior rowing which began back in the 1980's. He began coaching at Bedford modern School in 1964 and remained until his retirement in 2000.
David was the GB Junior Team Manager for over 20 years eventually stepping down in 2003. It was his leadership and vision that was key in helping to transform GB Junior Rowing, which resulted in the team winning their first World Junior Gold medal 1987 and many more in the years that followed.
In 1990, he was awarded the British Rowing (then the ARA) Medal of Honour in recognition of his significant contribution to junior rowing in GB.
GEOFFREY BROOK (1947 – 2020)
Geoffrey Brook was Honorary President of the Coupe de la Jeunesse, the Junior International regatta he helped to establish is 1985. He joined the Executive Committee in 1987 and served as the President from 2001 – 2013.
As the manager for the GB Junior team and Chairman of the Junior Commission he made a significant contribution to junior rowing for which he was awarded the British Rowing Medal of Honour in 2013.
JOHN BRIAN COCKING (1936 – 2020)
Elected 1958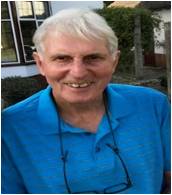 John 'Brian' Cocking learned to row at Lancaster Royal Grammar School, then went up to Emmanuel College, Cambridge to read Medicine. His coxless four were nicknamed "Emma's Famous Four", being described by Peter Haig-Thomas as "the first crew he'd seen rowing properly since 1934". He raced for three years in the Ladies Plate and was in the Goldie crew of 1958.
After Cambridge, Brian became a Houseman at the Middlesex Hospital, London. In 1960, the then Captain of Leander, Tony Leadley, invited Brian and his three crew to become Leander's coxless four to help the club rebuild its Olympic potential, after going through a lean spell in the preceding years.
JOHN PETER MCKAY THOMSON (1932 – 2019)
Won the Wyfold Cup in 1956 Royal Engineers, member of the British Empire VI and Commonwealth Games crew that won a bronze medal for England in Wales in 1958.
LIST OF MEMBERS
HUGH ALLEN
1926 – 2020 ELECTED 1945
DAVID BARRY
1940- 2020 ELECTED 1978
GEOFFREY BROOK
1947- 2020 ELECTED 1978
DR JOHN BRIAN COCKING
1937- 2020 ELECTED 1958
MARK W DODD
1930- 2020 ELECTED 1957
DAVE FILLINGHAM
1934- 2020 ELECTED 2001
HUGO FITZGERALD
1984- 2020 ELECTED 2009
JULIAN KEEVIL
1948- 2020 ELECTED 2009
'SAM' MACKENZIE
1936- 2020 ELECTED 1958
RUARDH MACLEOD
1962- 2020 ELECTED 2000
JOHN PETER MCKAY THOMSON
1932- 2019 ELECTED 1966
SIMON SAINTCLAIR-ABBOTT
1961- 2020 ELECTED 2006
DONALD WATERER
1932- 2020 ELECTED 1953
IAN WILSON
1938- 2020 ELECTED 1962
PETER R WILSON
1944- 2020 ELECTED 1960
Remembering our Members
Summer 2020
JOHN L BANNISTER
1937 – 2020 ELECTED 1960
PETER BUCKINGHAM
1969 – 2020 ELECTED 2018
DR KENNETH CITRON
1925 – 2020 ELECTED 2015
NIGEL A DAVIES
1962 – 2020 ELECTED 2010
CAMPBELL W FERGUSON
1942 – 2020 ELECTED 2001
JOHN DS FITZ-GERALD
1933 – 2020 ELECTED 1984
ANDREW P FLEMING (ARICS)
1958 – 2020 ELECTED 1990
PHILIP J HARRIS
1936 – 2020 ELECTED 1984
GRAHAM N POINTER
1925 – 2020 ELECTED 1944
PETER J SMART
1929 – 2020 ELECTED 2013
DAVID S HOWELL-JONES
1936 – 2020 ELECTED 1984