BOOK YOUR PRIVATE EVENT AT LEANDER
You'll have a legendary time at the home of Olympians
Leander Club is renowned for two things – rowing and parties! We have rooms for every occasion available for Members and non-Members to hire. We can cater for everything from a special lunch with friends, to cocktail parties, business meetings and weddings. Our stunning riverside location, fabulous menus, beautiful garden and Olympic inspiration make for an unforgettable day.
Our Events Manager, Nora Marczinka, will be delighted to help with any advice or queries.
Call us on 01491 575782 or email events@leander.co.uk
IDEAL FOR ENTERTAINING YOU AND YOUR GUESTS
Leander Club is ideally positioned near the M4 and we have plenty of free parking. For those arriving by train, the Club is a short walk from Henley station
Fill out the enquiry form below and we'll be in touch to make your plans come to life!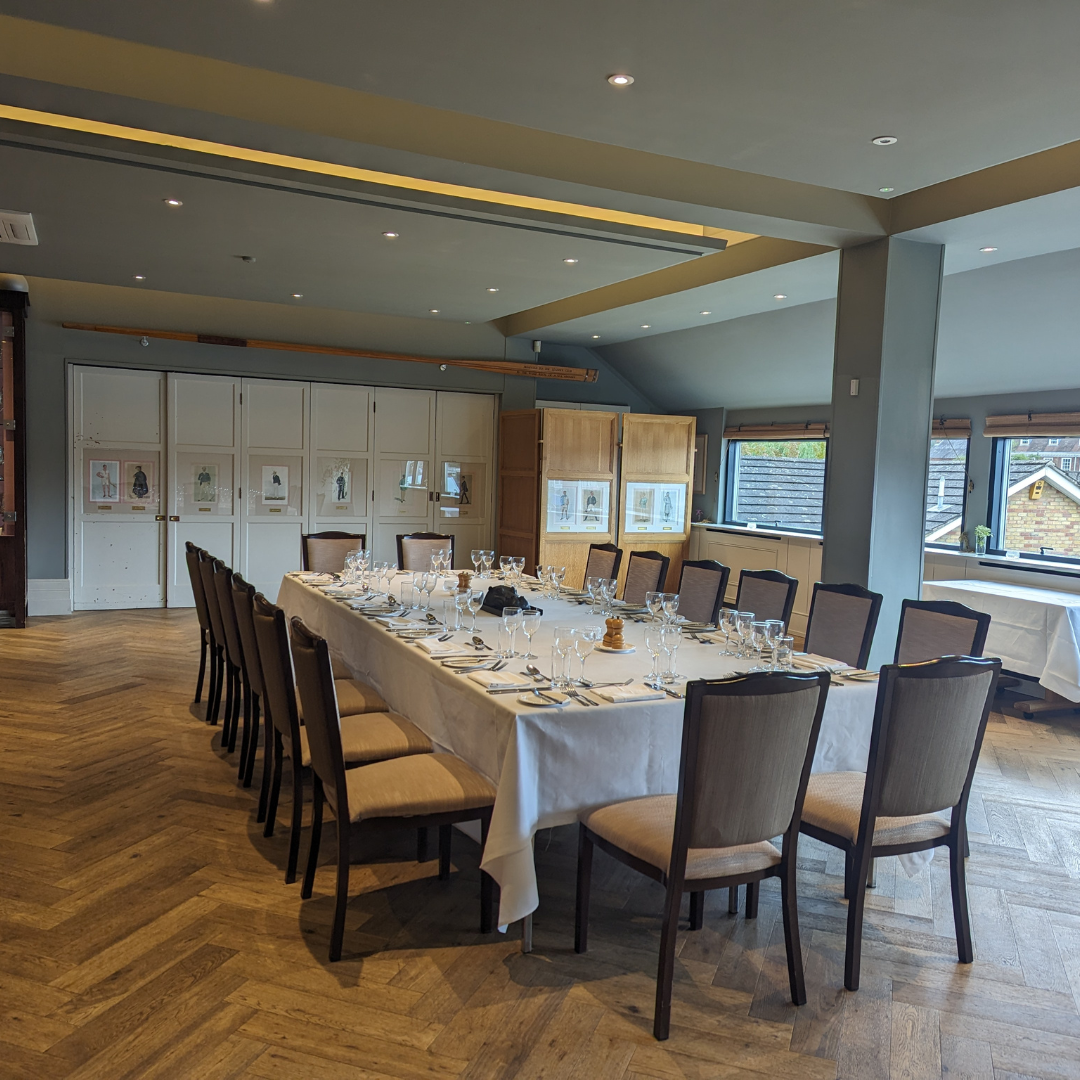 THE DINING ROOM
This large light and airy room is suitable for large meetings, parties and dining events
Seated capacity: 60
Standing capacity: 90
THE BALCONY ROOM
Next to the Dining Room, the Balcony offers double aspect river views for dining and events
Seated capacity: 30
Standing capacity: 50
LARGER PARTY?
The Dining Room & Balcony make an excellent party space when opened up into one room
Seated capacity: 120
Standing capacity: 200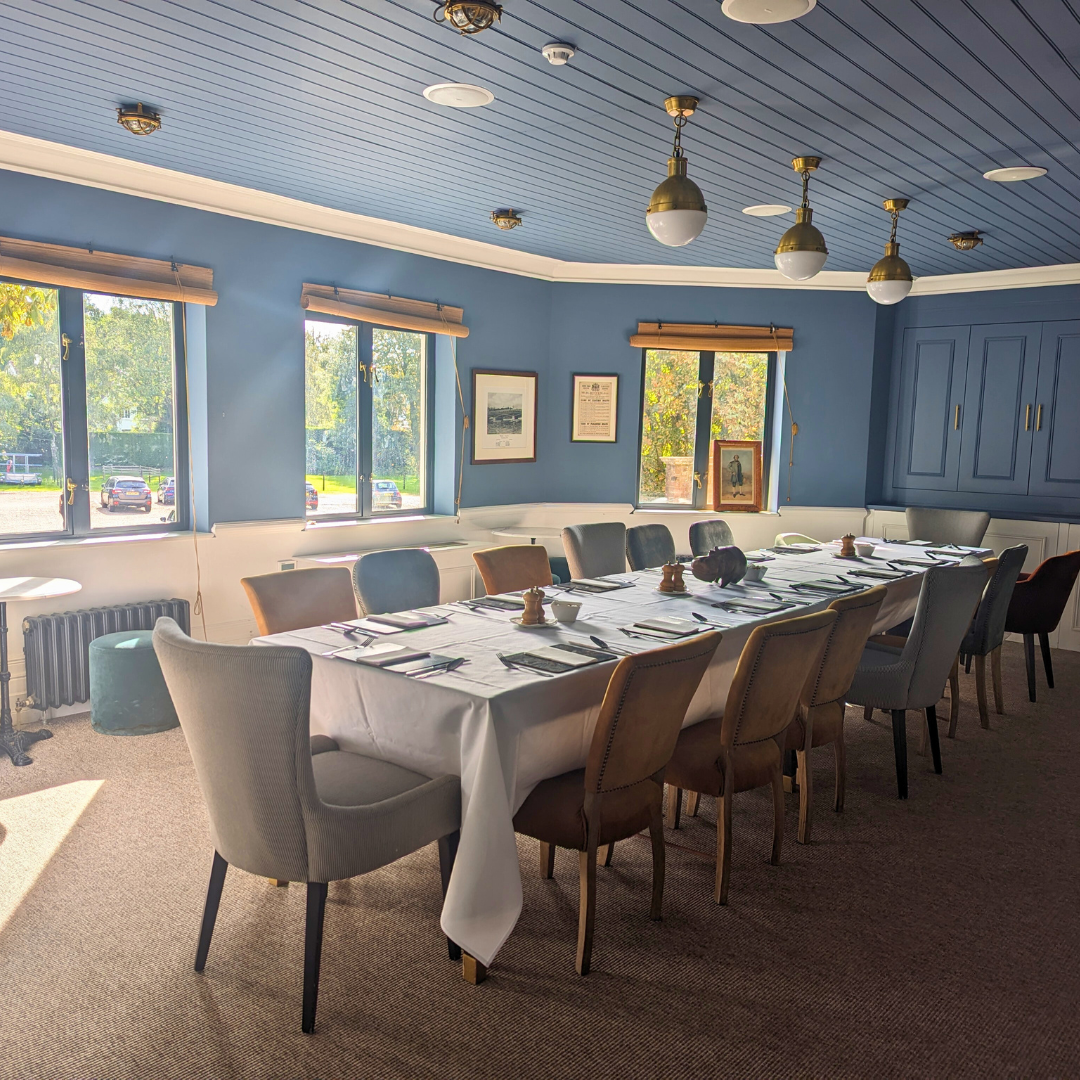 THE REGATTA ROOM
Located next to the Bar, this room is ideal for private dining and informal gatherings
Seated capacity: 10-20
Standing capacity: 30-35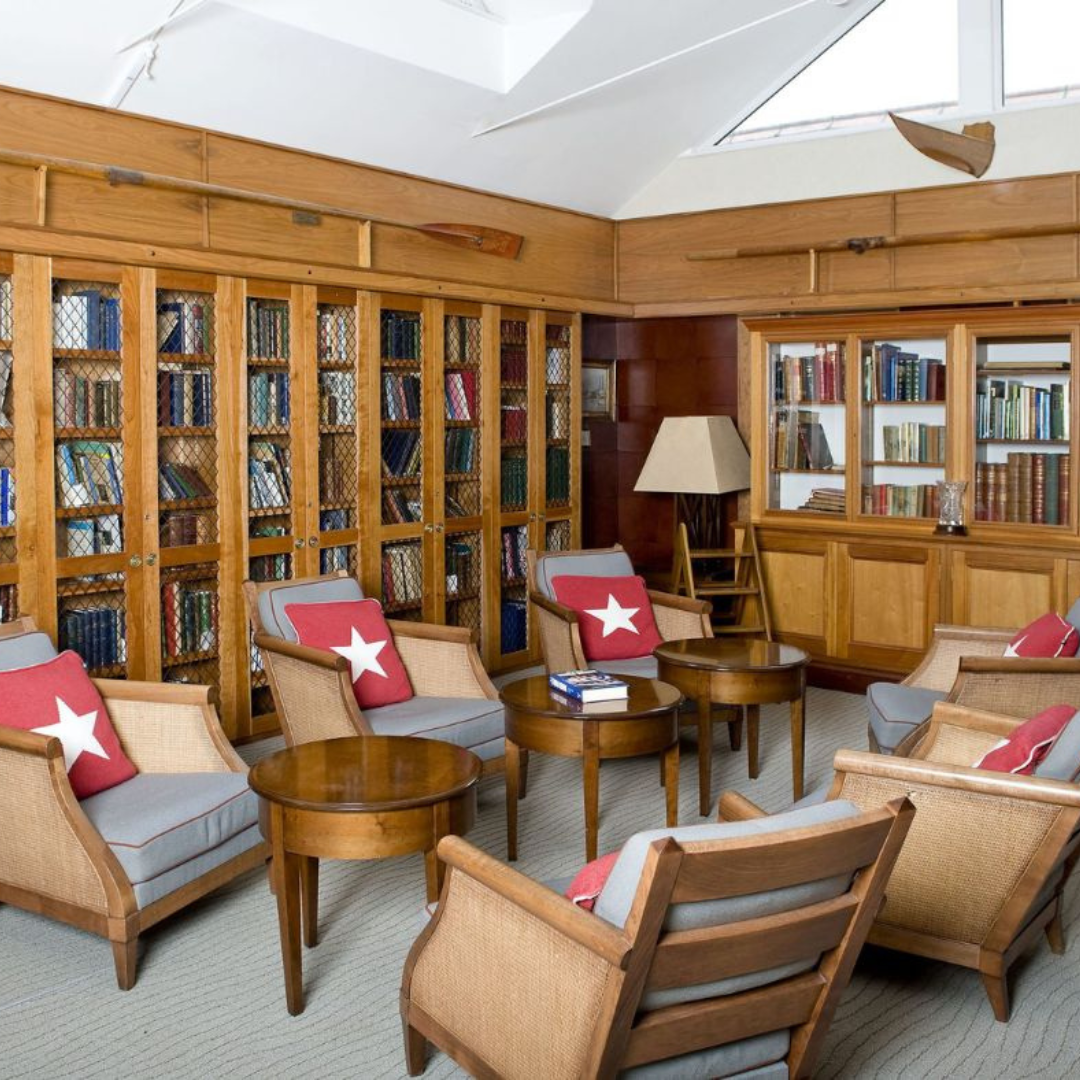 THE LIBRARY
Host a small meeting or enjoy intimate private dining and drinking in this light but cosy setting amongst the historic rowing book collection
Seated capacity: 10
Standing capacity: 20-25
THE DECK BAR and SHACK
The outdoor bar and food shack makes a great entertainment space all year round.
As the deck bar can be enclosed and heated, it makes a great space for a party or gathering, whatever the weather. The glass doors can all be opened in the Summer to give that indoors/outdoors feel too.
The 'shack' next door to the bar has a fully functional kitchen.
Seated capacity: 20-30
Standing capacity: 40
PRIVATE EVENT ENQUIRY FORM
HELPING TO KEEP YOU SAFE
Your safety is and always has been of the highest importance to us. We are following the Government guidelines and have many new procedures in place for your safety at the Club.