Conferences and Meetings at Leander Club
Inspire your team to greatness by bringing them together at the home of Olympians.
Host your next business event at Leander Club and enjoy the exceptional venue and facilities, bespoke catering, a unique rowing experience or alternative team building activity and a keynote from a motivational speaker.
Businesses hire Leander Club for
Away days and team building events
Training and sales events
Corporate and company awards and dinners
Conferences and seminars
Keynote addresses
Product launches
We provide top of the range technical facilities and exceptional bespoke catering. When the hard work is done, it's time to play. Why not get your whole team out on the water for a training session with our coaches? This can be adjusted to suit all abilities.
We can also offer archery, cryptic challenges, a casino night or perhaps wine tasting? There are dozens of activities to chose from.
We have a roster of incredible motivational speakers – athletes, ex-Forces and entrepreneurs who can fire up your team with a keynote address, awards ceremony or after-dinner speech.

An awe-inspiring venue
Leander athletes including Sir Steve Redgrave CBE, Sir Matthew Pinsent CBE, triple gold medallist Peter Reed OBE and double gold medallists James Cracknell OBE and Steve Williams OBE, Alex Gregory MBE and Vicky Thornley have won more World and Olympic medals than any other club, in any sport, in the world.
Founded in 1818, Leander Club is a private Members' club that boasts an unsurpassed record in rowing achievements. Rowing, with its combination of stamina, speed and endurance, is one of the most challenging sports – and one that Great Britain excels at.
Today the club is home to the next generation of athletes as they train exceptionally hard to achieve their goal of being selected by Team GB. The entire membership watches their continued success with tremendous pride, which is evident from the moment you enter the Club, passing through the marbled entrance hall lined with honours boards recording the club's many successes at the world's finest regattas.
ROOMS
Our elegant Edwardian Clubhouse offers rooms to suit all requirements. All meeting rooms listed have AV facilities.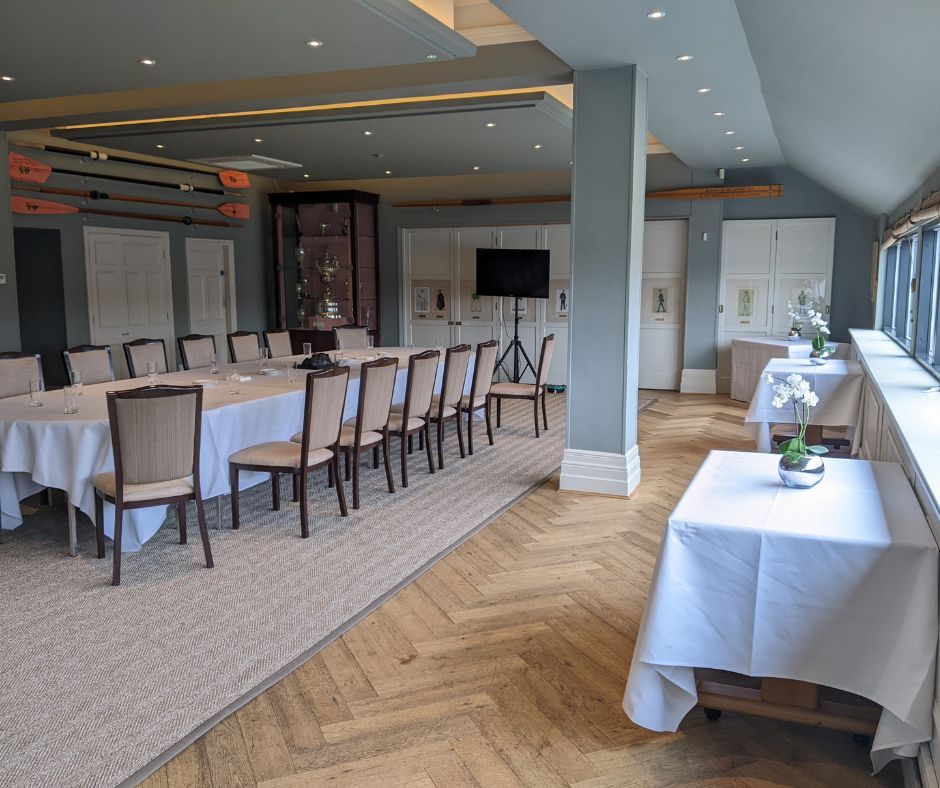 Dining Room
Seated capacity 60
Light and airy, suitable for large parties and events.
The room is lined with windows overlooking the river, bridge and church
It is tastefully decorated with rowing memorabilia, trophies and artworks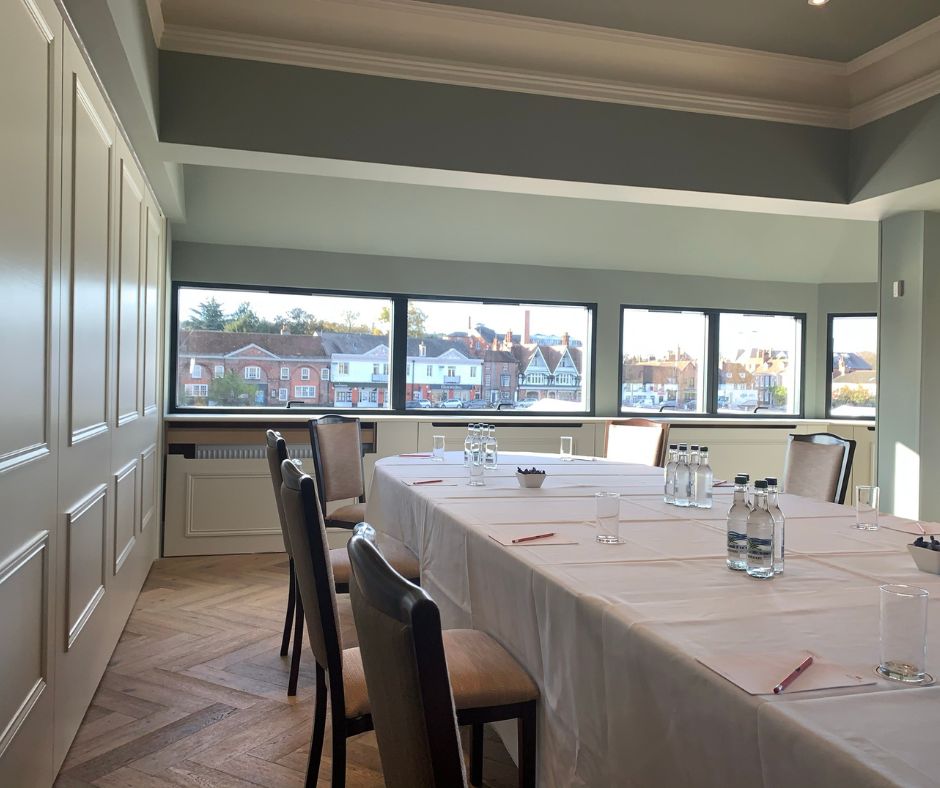 BALCONY ROOM
Seated capacity 30
This double aspect, window lined room can be combined with the Dining Room to create extra space (seating 90 in total)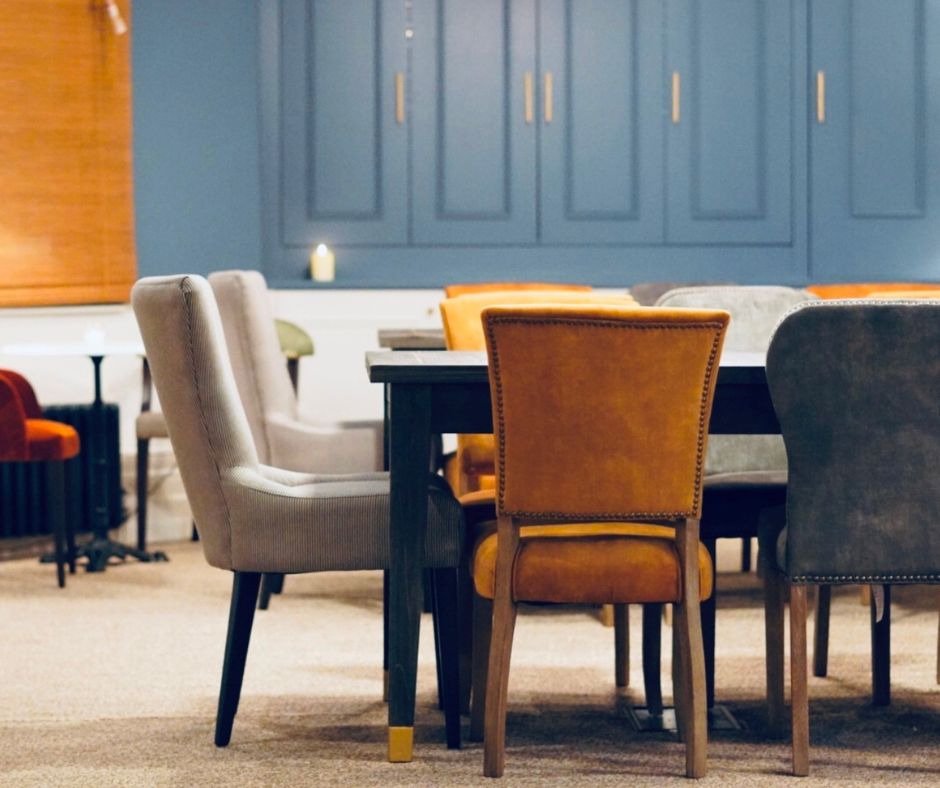 REGATTA ROOM
Seated capacity 14
A relaxed room which is perfect for private dining events, with seating around one large table or two smaller ones.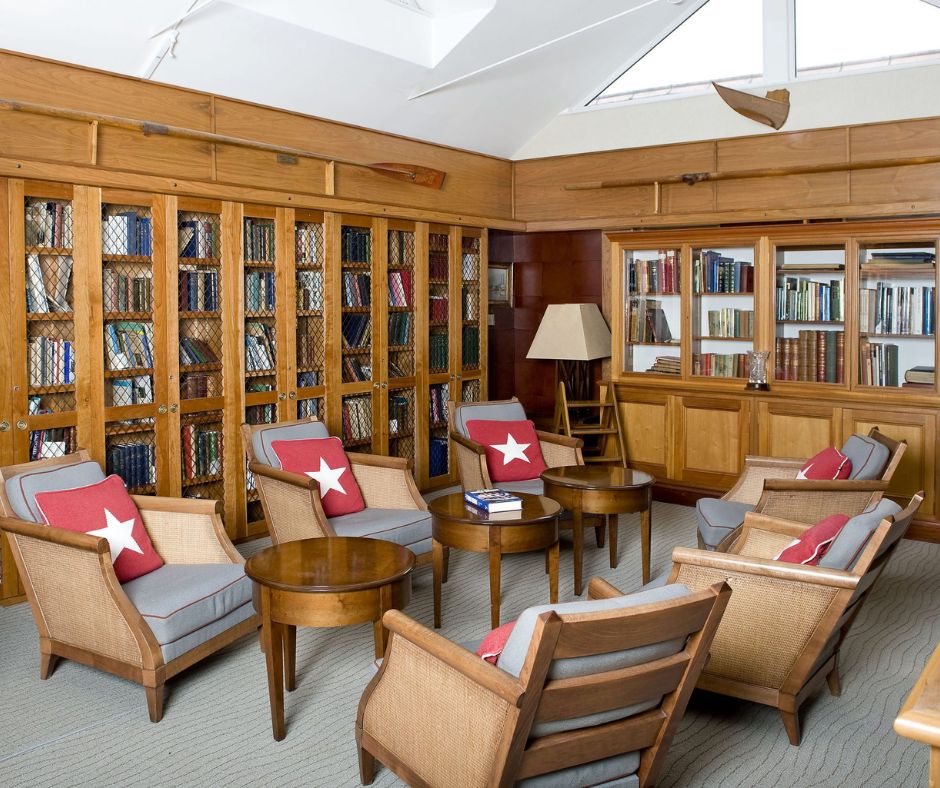 The Library
Seated capacity 10
A small and intimate space to gather among the historic collection of rowing books.
CATERING
At Leander, we pride ourselves on our bespoke catering – after all, we've catered for everyone from Royalty to Olympic athletes. Our exceptional Head Chef will create everything from set three-course banqueting menus to buffets, to suit your requirements.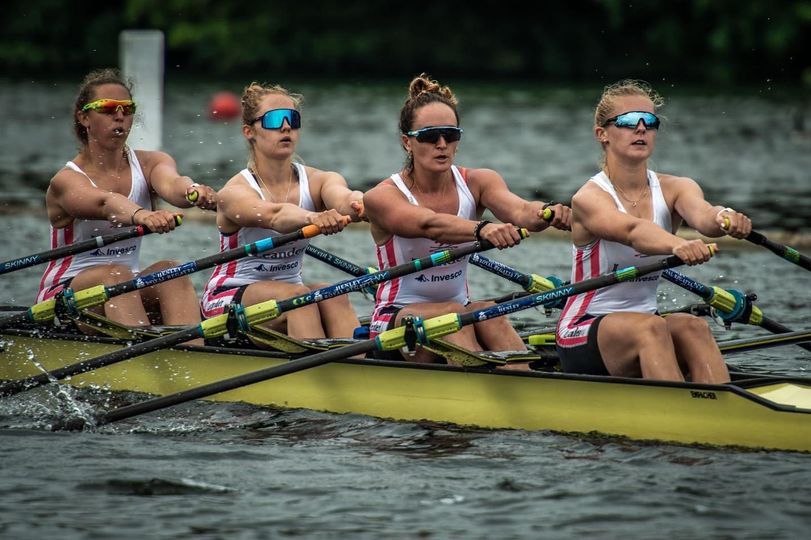 Rowing experience
Challenge your team to have a go on the water during your time at Leander Club – there's no better place to do it, or way to bring your team together!
We will safely take your delegates out on the river in a selection of fine boats for the afternoon. Our excellent and understanding coaches can cater to all abilities and fitness levels to make this a fun experience for everyone. Row together along the famous regatta course. We're certain that at least a few of your delegates will be hooked!
We can arrange for motor-powered boat trips along our beautiful stretch of the Thames, through rolling water meadows, wooded hills and to the start line of the famous Henley Royal Regatta course at Temple Island.
Motivational Speakers
Leander Club's exceptional athletes are renowned for their dedication to the pursuit of perfection, which drives them to lead outstanding lives in business after retiring from sport.
We have an exceptional roster of motivational and business speakers who can attend your event to give keynote addresses, after-dinner speaking or to present awards. We know all our Speakers well as individuals and athletes, and understand their strengths as speakers, so we can advise you on choosing the best person for your event.
 Our speakers include
Olympians
Adventurers and explorers
Motivational speakers
Entrepreneurs
Ex-Forces speakers
Location
Leander Club in Henley-on-Thames is easily accessible from the M4, M40 and M25 and can be reached by train from London in less than an hour.
Contact our Events team
Talk to Holly Mothersole to find out how we can make Leander Club work for your next conference or team-building event.