WELCOME TO LEANDER NEWS ONLINE
December 2020
We now publish an online newsletter for Members in place of our biannual printed editions.
Articles, photographs and ideas, as well as news of our Members, are always welcome and should be addressed to the Editor, Barbara Wilson at editor@leander.co.uk
The photo below shows Susie Dear and Heidi Long in training. Photography by John Preston.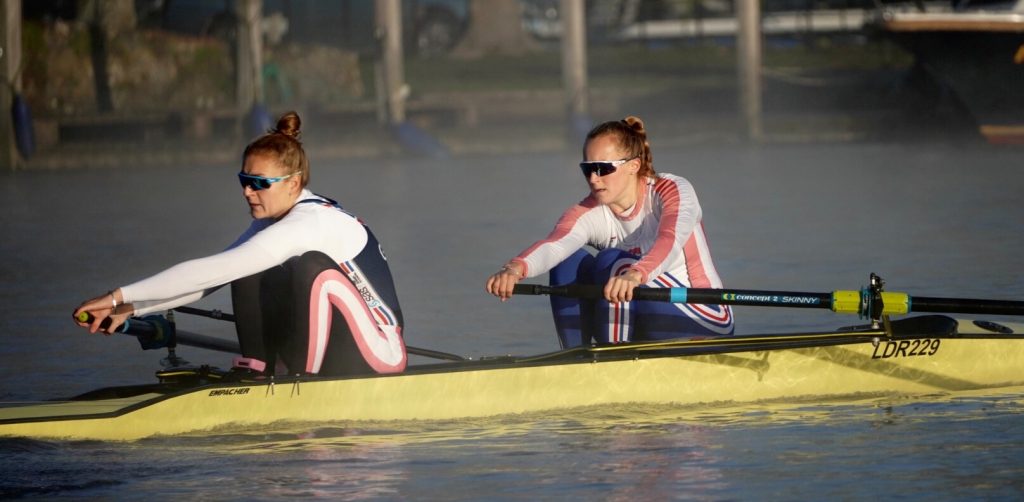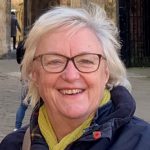 It seems a while since our last online newsletter in June and this will be the last for 2020. What a year! Going forwards we plan to have much more information on the new website. It's much simpler to use and you should be able to find what you need. Do let us have your feedback.
We are also planning to produce a Leander Annual Review that will be sent to all Members each November, starting in 2021.
I am stepping down as Editor as I have been co-opted onto the Committee. We are therefore seeking a new editor, so if you are interested, please do contact either Al or myself.
I do hope you enjoy our final newsletter for 2020, there are some interesting articles and insights!
Barbara Wilson, Editor
Dear All,
I wanted to write to thank all of you for continuing to support the Club over the past year. It has been an extraordinary year and a very challenging one for all of us, not least the athletes, and our Members have rallied round quite superbly to ensure that the Club has made it through the year in very good shape. Thank you all – it makes me extremely proud to be a Leander Club Member.
And on that note, I am delighted to say that the refurbishment of the bar and lobby that has been done over the past few weeks is now complete and I would encourage all of you to come and visit as soon as you can to sample the new menu and enjoy the new surroundings. Al Heathcote, our new General Manager, and the team are looking forward to welcoming you.
It is also great to see our rowers back in the Clubhouse training – I was down last weekend for brunch to witness their ergo tests and their enthusiasm for something I always found less than fun was a joy to see!
It just remains for me to wish all of you a very merry Christmas – I hope you have a wonderful holiday season and I look forward to seeing you at the Clubhouse very soon.
Pete Bridge
Club Update & Member Offer
2020 has been a tumultuous year by anyone's standard. However, it has given us time to reflect on how we can change to add as much value for the Members going forward. We understand that times are changing and so too are standards, tastes and how Members' clubs are viewed by their Members and in general.
Leander is committed to creating a Clubhouse that provides homely spaces for drinking, dining, socialising, meetings and events alongside an exemplary food and drink offering. In working towards achieving this we have already spent the second COVID-19 lockdown working on sprucing up the reception area, Members' bar, the lounge and the Regatta room, giving it a warmer and more welcoming feel. In addition to this, the kitchen and bar team have worked tirelessly to create an impressive new daily menu and accompanying wine list. We now feel we are in a great position going forward to be able to service all manner of Members' events alongside a buzzing restaurant and bar.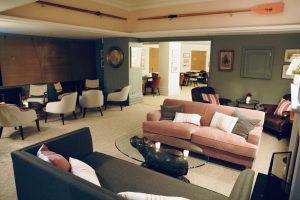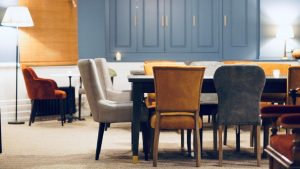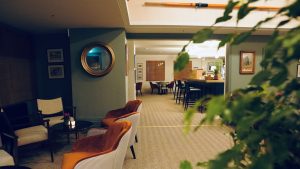 In the background, we have spent time on changing the website to offer a platform that is more easily navigable and should provide easier access to information and booking. There is now a new section of the website serviced by a fresh new team in head office that offers curated groups, societies and clubs for Members to involve themselves in. These include weekly meetings of the running or cycling club, book groups, investment forums and monthly dinner talks to name but a few.
We have big plans for the Club for 2021 both in terms of increasing the numbers of groups/societies and adding a varied and eclectic number Members' events for everyone to get involved in. In terms of further physical changes, we have a very exciting plan to extend the deck in the garden in time for the summer season. We will bolster the expanded seating/dining space with an outside kitchen and bar plus fixed seating, some sort of inclement weather cover and lighting. Further gradual changes are likely, all with the primary aim of improving our services to our Members whilst making Leander Club the envy of the town.
I would like to take this opportunity to personally thank all our Members for supporting us through these hard times and, as a gesture of goodwill, would like to offer each Member a voucher for £30 to spend in the Club*. Let's cross our fingers for a better year next year and, with hope, a return to the Regatta as normal; I look forward to seeing you all here!
* OFFER TERMS & CONDITIONS
This offer is applicable to Club and Full Members only.
The £30 credit must be spent on food and drink during one visit to the Club.
It is valid from 2nd January – 28th February 2021.
Jack Beaumont, Club Captain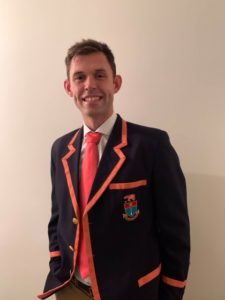 When rumours of a second lockdown started coming out across the news networks at the end of October, rowers across the country were sitting with crossed fingers, anxious of another long period of isolated training. Unfortunately, it was decided that sports clubs would have to close for another month, which meant that for the Club athletes here at Leander it would be another four weeks of training on rowing machines alone in their kitchens. As you would expect, our determined and tenacious athletes took this in their stride and trained like champions. This was rewarded with a great set of 2km ergo scores on their return to the club at the beginning of December.
For those of us who are training at the National training centre in Caversham, we were given an exemption from the Government, which allowed us to continue training through this second lockdown. This exemption was on the promise of a lot of mask-wearing, equipment sanitising, one-way systems and social distancing. I felt very privileged to be able to continue training whilst so many were experiencing hardship as a result of the pandemic. However, I did feel a bit guilty that I could leave home to train, whilst the Club athletes had to train from home. I think that our Leander rowers are also Elite athletes and should be offered the same level of exemption, but perhaps I am biased!
The athletes on the National team are now completing some trials in small boats before Christmas and will be heading on training camps in the New Year to prepare for the delayed Olympic Games. The Club athletes are reacquainting themselves with the water, and I'm sure will be putting their hours of land training to good use in their boats.
I would like to wish you all a very merry Christmas and thank you so very much for your support in this difficult year. We are all working incredibly hard, and hope to have the opportunity in the New Year to give you something to cheer for at Henley and in Tokyo.
Two athletes share their experiences
James Vogel
 With 2020 being my first season at Leander, I was initially deeply disappointed by going into the first lockdown in March. It meant that I would miss out on representing Leander at some of the first few events of the regatta season.
The news that the first lockdown would be extended for far longer than any of us anticipated was rather daunting. The thought of many hours to be spent of the ergo loomed over me. However, with regular Zoom calls from the coaches and consequent guidance for the upcoming months, I soon found myself in a potentially exciting position where I could try to step on with some of my weaknesses.
After 6 weeks on an individualised training programme provided by the coaches, I produced my best PB on the ergo since joining Leander. Around the same time, I was fortunate enough to secure a job as a part-time nanny (or "MANny" in my case) as it came under the essential workers category! I found that having a job on the side of rowing gave me a fulfilling work/life balance. I was also lucky to have a reason to get out of the house!
For me, lockdown in November was a lot less daunting than the first as I had learnt to enjoy the process of rowing rather than just the racing side of the sport. Upon reflection, I believe the two lockdowns have helped me become a more mentally robust and physically adaptable athlete. With that said though, the most exciting prospect I see is the opportunity to race for Leander at Henley Royal Regatta in 2021!
Sam Redgrave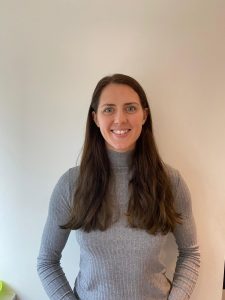 So far this year we have had 0 races, 1 pandemic, 2 national lockdowns and a whole load of kilometres on the ergo. My experience of 2020 overall has been a very mixed bag.
Lockdown 1.0 gave me an opportunity to challenge myself, setting goals inside and outside of training and using the time to explore the beautiful countryside on my bike. There were moments that were great, where I felt I had more ownership of my training and there were times I just had to stop and reset for fear of going crazy. Not having a clear end in sight made training feel quite daunting but it became much easier once we were allowed to socialise safely again.
I thought Lockdown 2.0 would be a walk in the park with only a month to countdown, but it had its own challenges. The colder mornings, sharp winds and what felt like constant rain really tested my motivation to get outside and train in our garden gym. However, I am one of the lucky few who live with another Leander athlete and having a training partner made the morning miles a little easier (thanks Alice Davies).
Through both lockdowns we had great support from our coaches, making sure we had enough equipment, helping us get creative with our training and motivating us over zoom. Squad mates also rallied around helping each other through online check in sessions and remote weight training which made the experience so much more bearable.
I'm very thankful to be back on the water again and hope that the skills we've learnt in lockdown serve us well in the future.
Notice of the Annual General Meeting 2021
The Annual General Meeting of Leander Club Limited for the year 2021 will be held in the marquee at the Clubhouse, Henley on Thames on Sunday 27th June 2021 at 11am.
In accordance with the Articles of Association one-third of the Committee Members (Directors) other than the President or, if their number is not three or a multiple of three, the number nearest one-third, shall retire from office by rotation. The directors to retire by rotation shall be those who have been longest in office since their election. Nominations for Committee must be lodged with the Hon Secretary at the Clubhouse by 5pm on Thursday 11th March 2021.At the AGM, Members may vote by proxy. A proxy form will be available to download from the website, and a signed authority must be lodged with the Hon Secretary at the Clubhouse by 5pm on Friday 18th June 2021.
General Data Protection Regulations
The Club holds personal data on each Member.  This data is used:
To manage Membership accounts
To circulate information about the Club and its events, by mail or electronic means
For athletes in training, to record and monitor training performance.
The Club has a legal obligation to supply information at the request of HMRC, the police and the courts.
The Club employs a professional IT company to safeguard your data. Members may view their own data via the on-line log in, or by request to the Club office. Members have the right to ask that all their data be deleted, but should be aware that the Club makes no other provision for services to Members.
Fiona Dennis, Honorary Secretary
Justin Hodges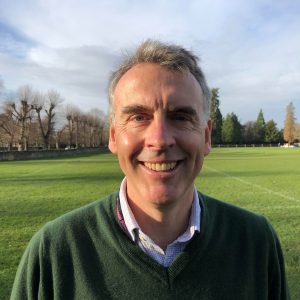 WHEN DID YOU GET INVOLVED IN ROWING AND LEANDER CLUB?
I first became involved with rowing when I was persuaded as an 11 year old schoolboy to sit in the cox's seat of a tub and told to try not to hit anything. At 13, I changed direction to face backwards and started rowing. My schoolboy rowing career took me to Henley's initial rounds and then on to Oriel College Oxford, where rowing was all important and an almost religious side of college life. OUBC then followed, with Isis representation, and then to Leander and the GB Under 23 coxless four.
My days of boating from Leander were not over, however, as it proved to be a wonderful setting for the send off at the end of our wedding reception, which we held at Leander.
So, all in all, Leander and rowing generally have been a key part of my life, and so I was delighted when I was approached about possibly joining the Leander Committee.
WHY DID YOU WANT TO JOIN THE LEANDER COMMITTEE?
It was not just nostalgia that tempted me back. I felt that I had an opportunity to give something back to the sport and the Club that have been so central to my life and given me so much. My career to date in finance and strategy, and now a blend of almost everything as Abingdon School's Bursar, gives me a good perspective of practical and operational day-to-day issues, as well as longer-term financial and strategic issues faced by organisations large and small.
WHAT CHALLENGES DO YOU THINK THE CLUB FACES IN THE FUTURE?
In many ways the Club is extremely well positioned and represents a safe harbour for Members and their guests in these difficult times. A place for old friends to meet and to make new friends, while continuing to support pre-eminence in rowing.
That said, the world is changing around Leander and it cannot put its head in the proverbial sand. Whilst there is no point in change for change's sake, the Club does need to stay relevant to as many Members as possible, so that Membership numbers stay healthy and the Club is used and enjoyed widely. Leander means many things to many different people and we need to thoughtfully embrace change and build on the foundations that previous Committees have so carefully laid.
Monica Relph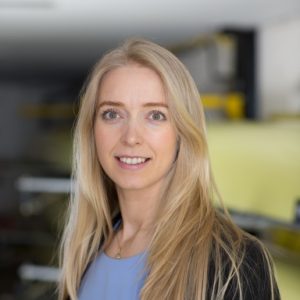 WHEN DID YOU FIRST BECOME A MEMBER?
I joined Leander Club in 2011, whilst trailing for the GB Rowing team – it was an exciting place to be as we headed into an Olympic year. 2012 was a special year at the Club for many reasons, not only did we celebrate the multiple medals won by our athletes at the Olympic and Paralympic Games, but we also elected Debbie Flood as our first female Captain in its 194-year history.
 WHEN DID YOU FIRST GET INVOLVED WITH THE COMMITTEE?
I first got involved with the Committee through Leander Club's Athlete Transition Initiative. After I retired from the national team, I struggled to find my new purpose. I was lucky to have the support from GB Rowing and the English Institute for Sport during this time. Knowing how helpful this was to me, I got involved to help others. We wanted to provide support for athletes as they considered the "what next" after elite sport. I also campaigned (successfully) to introduce a Leander Club Blazer – a move that has been welcomed by our Members.
 WHAT EXCITES YOU ABOUT BECOMING A PART OF THE COMMITTEE?
Leander is more than just a place to row your boat from, I have met some of my best friends (and my future husband) at the Club, so the opportunity to give something back is important to me. With 200-years of rich history behind us we now need to turn our attention to the future. If we are to survive (and thrive) for the next 200 years -we need to make some big changes, and I am excited about being part of that journey.
Felicity Rutland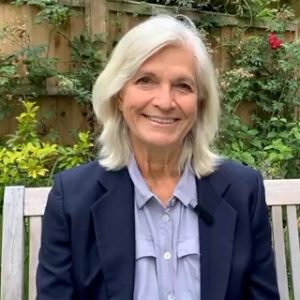 WHEN DID YOU FIRST BECOME A MEMBER?
I first became a 'Spouse Member' when Jim and I married in 1975 (an amazing 45 years ago!) and I discovered how incredibly important rowing and Leander were to him. (It was one reason why we bought our house just the other side of the car park in 1979.) Rowing quickly became as much of a passion (obsession?) for me as it was for Jim, and as a rowing landlady, working at a rowing school (Abingdon) and with my growing family spending a lot of time there during the Regatta every year, Leander became an important fixture in my life. When Jim sadly died in 2008 it meant that I became a Leander Member in my own right, and I was (and am!) an active social Member. We have had many family birthday and other celebrations at the Club, I frequently meet friends or business acquaintances there for coffee or lunch and I follow its rowing successes with interest and pride.
WHEN DID YOU FIRST GET INVOLVED WITH THE COMMITTEE?
A year ago, I was invited to join the Leander Regatta sub-committee (now absorbed into the main Committee), the Nominations Committee being aware of my commitment during Regatta week in particular. I was subsequently invited to join the Committee this summer and was absolutely delighted to do so.
WHAT EXCITES YOU ABOUT BECOMING A PART OF THE COMMITTEE?
Leander is entering an extremely exciting and challenging era, particularly in the middle of the COVID pandemic. I am excited at the prospect of being part of this 'Renaissance' and I fully support everything that is being done under Al's visionary leadership. I look forward to seeing the Club thrive (as I know it will) both as the best rowing club in the world but also as a thriving social centre for Henley, providing a unique venue for rowers and supporters alike.
Barbara Wilson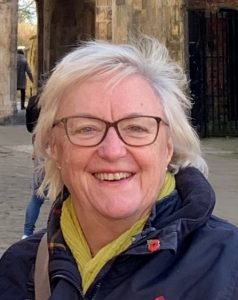 WHEN DID YOU FIRST BECOME A MEMBER?
I first became a full Member of Leander approximately 10 years ago having been involved in rowing as an umpire and event organiser for many years.
WHEN DID YOU FIRST GET INVOLVED WITH THE COMMITTEE?
At the end of 2019, I was approached to take on the organisation of the Newsletter. This immediately had its challenges due to COVID-19. We moved the newsletter online in the Spring, which I think was well received. I have recently been asked to join the Committee as a co-opted Member which I am delighted to do. We are therefore looking for a new Editor!
WHAT EXCITES YOU ABOUT BECOMING A PART OF THE COMMITTEE?
The world as we have known it is changing rapidly. Leander Club has taken on these challenges and adapted as needed in a very positive way, and will continue to do so under Al's direction. I am very excited to be able to play my small part in the future of the Club. The heart of Leander will never change and I am looking forward to seeing the rowing and social side of the Club take on these challenges and become stronger in the process.
Pamela Jones (nee Relph)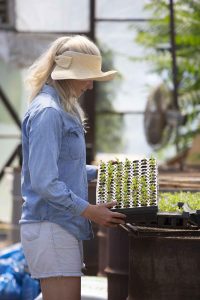 YOU RETIRED AFTER A VERY SUCCESS ROWING CAREER, WITH FOUR WORLD AND TWO PARALYMPIC GOLD MEDALS – HOW DID YOU FIND YOUR TRANSITION?
Transitioning from rowing went as well as could be expected. I was extremely fortunate in that I retired at the peak of my career, un-injured and with a plan. I know how lucky I am that my retirement looked like that, as so many athletes find themselves being forced into retirement by illness, injury or poor results. The decision to leave after Rio 2016 was definitely made so much easier by the fact that I had had such a successful career, but I was not under any illusion that it would be an easy ride. I felt the incredible high coming off a win in Rio, to slowly coming to the realization that I was no longer an athlete. Both my physical ability and my mental approach definitely shifted, and it was an adjustment to learn how the 'former' athlete Pam Relph could fit into the world. Quite soon after my professional rowing career ended, I made it my mission to insert some physical challenges into my life, so I put my name in the hat to compete at the Head of the Charles in 2016 and to run the London Marathon in 2017, both of which I thoroughly enjoyed just for the joy of exercising and being physical, but with absolutely no concern over times or results. That really set the stage for a new relationship with sport and exercise that was very refreshing.
TELL US ABOUT YOUR LIFE FOUR YEARS ON FROM RETIREMENT?
After retiring after the Rio games, I knew I would be moving to the USA to live with my then boyfriend, now husband, Rob – also a former paralympic rower – USA PR2 category, London 2012. Knowing that farming was on the cards, we quickly bought a parcel of land about an hour outside of Washington D.C. and I started my farming business in 2018 with a business partner. We have 13 acres of land and grow a large variety of vegetables and some berries on about 2 acres. We sell exclusively direct to consumer through farmers' markets, on farm sales and a small CSA (Community Supported Agriculture), which in essence is a vegetable subscription service, where our members pay upfront for a season's worth of produce.
AT WHAT STAGE DURING YOUR ROWING CAREER DID YOU START TO ACTIVELY PURSUE AND PLAN YOUR POST ROWING CAREER?
Transitioning from rowing was something that I was thinking about and preparing for from quite early on in my career. I always knew I would want to retire after the Rio 2016 Games, and I guess I started really thinking hard about my future career around 2014. I was fortunate enough to be fully funded at the time, and therefore had access to the plethora of support services offered by the EIS, most notably support from our then performance lifestyle adviser Mel Chowns. Over the course of the 2014 season, I really ran the gamut of post-rowing career paths, from veterinary school to helicopter pilot (no, not kidding). I then used my continuing education grant to dip into some of these options to get a feel for what might interest me. I was able to take 6 hours' worth of helicopter flying lessons, became a level 3 qualified personal trainer as well as a handful of courses on regenerative agriculture, which eventually led me to the career path I have chosen.
WHAT WERE THE MAIN CHALLENGES YOU FOUND TRYING TO BUILD YOUR EXPERIENCE / CV WHILE STILL IN THE GB TEAM?
Overwhelmingly, my biggest challenge when trying to think about transition whilst I was still rowing was the guilt I felt. This was completely self-imposed, but I felt like I had to hide it from my crew and my team in case anyone thought that my mind was not on the job at hand. I was the only athlete from my crew that was actively planning to retire after the 2016 games, and I often felt like I was letting the team down by allowing my thoughts and ambitions to wander away from winning gold in Rio. In hindsight, I know I should have felt the confidence and trust in my team to accept and support my plans and as much as I might have been keeping my planned retirement under my hat till after the games, it's likely that everyone had figured it out by then anyway!
YOU RETIRED AS A FOUR-TIME WORLD AND DOUBLE PARALYMPIC CHAMPION; HOW DID YOU FIND THE TRANSITION FROM THE HIGHLY COMPETITIVE NATURE OF THE GB TEAM TO SETTING UP YOUR OWN BUSINESS?
When I was an athlete, I had a saying that I tried to live my life by:
"We are what we repeatedly do. Excellence, then, is not an act, but a habit." —Aristotle
It has been a difficult road to learn that actually in life and in business, seeking perfection is an unrealistic expectation and I have been trying to learn the lesson that sometimes the time, effort and energy that goes into finding that last 10% to take you to perfect actually ends up costing you more money than it would make you. I am fortunate to have lots of experienced mentors around me who can keep my expectation in check and tell me when something is 'good enough'.
WHAT SKILLS DID YOU FIND WERE TRANSFERABLE FROM ROWING TO FARMING?
As a former athlete, I can recognise the skills and attitude that enabled me to win all those gold medals in my life after rowing. Running a farm is a very physical job, so not only does my athletic past stand me in good stead to be physically capable of doing my job, but the mental toughness needed to get some jobs done is extremely high. I notice I tire from repetitive tasks a lot later than anyone else I work with.
WHAT ADVICE WOULD YOU GIVE TO THE ATHLETES WHO ARE STILL PURSUING THEIR OLYMPIC OR PARALYMPIC DREAMS ABOUT PLANNING FOR FUTURE WORK?
I would say that it is never too early to start planning for your future. Having a realistic plan for what you desire from life after rowing can only serve you to make you a stronger and more focussed athlete.
WHAT ARE THE BEST AND MOST CHALLENGING PARTS OF RUNNING THE GATHERING SPRINGS FARM?
The most challenging part of running my farm, Gathering Springs Farm is definitely the work life balance. I live on the farm and therefore it is hard to want to stop working on things that you know need to be done. I have also found this season particularly hard because I had my first baby in February, Harrison. Building a business, being a new mum, breastfeeding, COVID19… 2020 has had its fair share of challenges. I feel grateful everyday for my former life as an international athlete that has taught me the resilience and fortitude I need each day.
HOW MIGHT OUR USA BASED MEMBERS FIND OUT MORE ABOUT THE FARM AND PERHAPS TRY SOME OF YOUR PRODUCE?
I am always so excited to meet other rowers or rowing enthusiasts, so if anyone reading this is local to Washington D.C. I would love for them to reach out to me through my farms instagram account or facebook account. If you are interested in hearing more about Gathering Springs Farm, please check out the website: https://www.gatheringspringsfarm.com/ and sign up for our newsletter.
Pamela Jones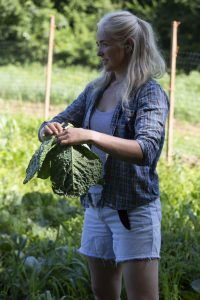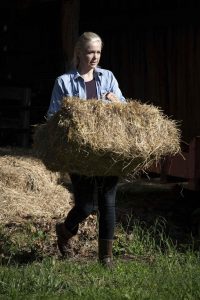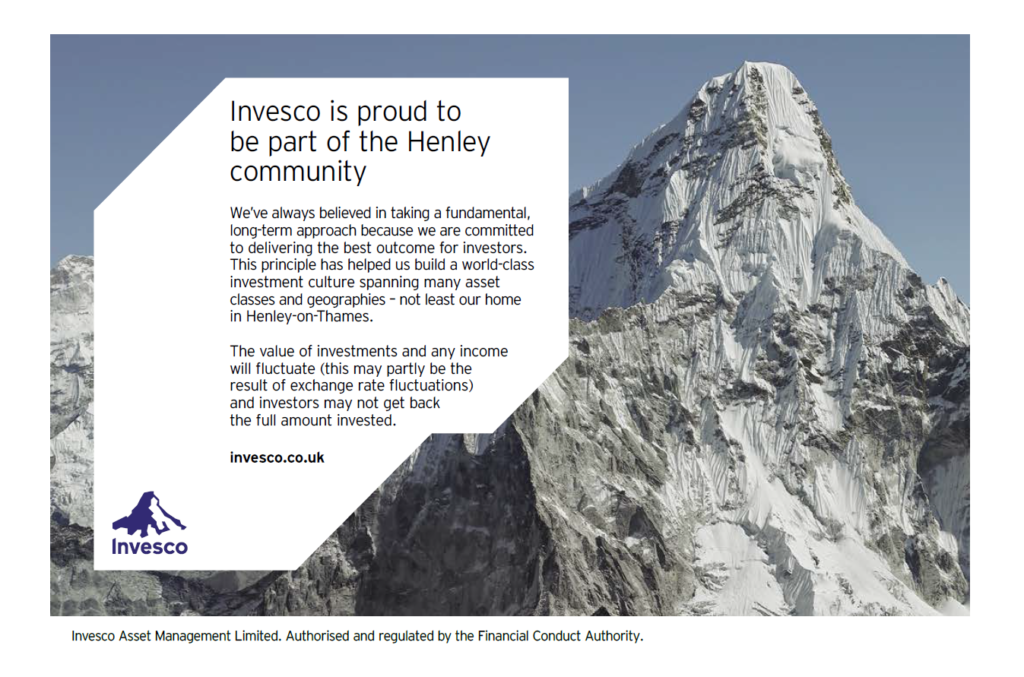 LEANDER CLUB MEMBERSHIP IS PRIZED THROUGHOUT THE ROWING WORLD
The Club is always delighted to welcome new Members and you – the existing Members – are best placed to identify and to nominate potential new candidates.
For further information click here