Gym Classes with Toby Garbett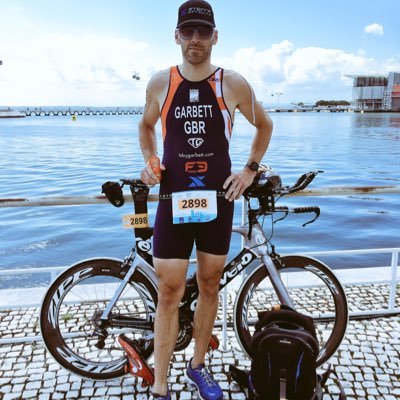 Toby Garbett
I am an Olympian and two-time World Champion and also an experienced Pilates Instructor, Personal Trainer and Level 2 Triathlon Coach. I like to think that my approach to fitness and well-being is unique and has been developed through my own experiences as an Olympic athlete. My rowing journey started after leaving school at Leander club, where i was given the opportunity to train and row with Mathew Pinsent and Steve Redgrave.
After coming forth at my first World Rowing Championships in 1997, British Rowing and Leander went through a transition with the support of the Lottery Fund which enabled access to some of the world's leading coaches, physiotherapists, nutritionists and sport psychologists, as they do today. I have accumulated a wealth of knowledge and understanding about what it takes to succeed, working with so many experts which I have brought to my personal training and mentoring business over the past 13 years.
During this time I have mentored and trained thousands of school children and businesses alongside my bespoke one to one fitness sessions in Oxfordshire, Berkshire, Surrey and London.
I am very much looking forward to this new health and wellbeing initiative at Leander club and hope that my fitness sessions motivate and enthuse people to live a better longer life.
Circuits 
Circuit's is a classic session of light weights with a high number repetitions moving through upper body, core and lower body exercises in order to leave no muscle unexercised. This session is fantastic for all standards as each station can be adapted with a lighter weight to suit the individual's needs. If you're looking to tone up and boost your cardiovascular fitness this is the perfect session.
HIIT
This form of training has gained huge popularity for people to get fit and lose weight fast, due to its nature of high heart rate & short intervals. However, all levels are welcome as was proven in Leander clubs lockdown fitness sessions. Many senior members joined the virtual sessions where each exercise can be adapted to minimise impact on the joints. If you need to improve your cardiovascular fitness, want to get fit quickly using just your body and no equipment this is the perfect session for you.
Pure Strength
The word weight training can still conjure images of Mr Universe competitions but have spent most of my time as personal trainer guiding people trough these misconceptions and reminding people of the huge benefits that can be gained from increase muscle mass. Sarcopenia is the loss of muscle mass due to aging so the importance of resistance training has been proven to support good posture, injury prevention, burn more calories at rest, protect joints and even help our bones from osteoporosis so the argument for lifting weights as we get older is a winning one. This would be a simple session containing a small number of exercises with plenty of rest between each station.