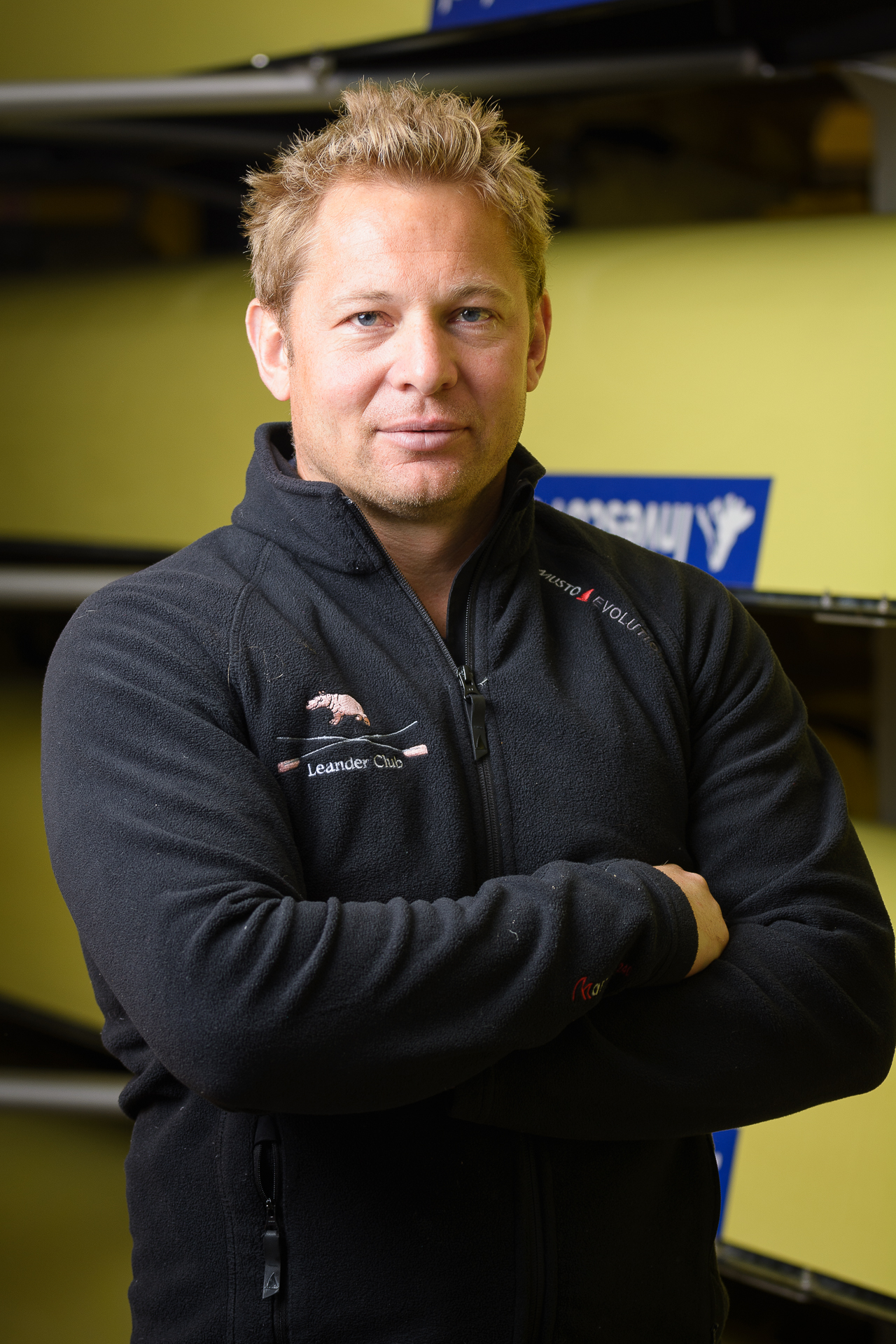 Where learnt to row
Worcester Rowing Club coached by Mathew Hackett and Matt's father Beechey
Education
SCHOOL: Bishop Perowne High School
UNIVERSITY: University of Worcester
Notable performances
Matt Beechey started coaching part-time at Leander in 2009 after a very successful international rowing career spanning the period 1995 to 2008, when Matt represented Great Britain in every lightweight boat class.
After retiring from international competition, coaching for Matt seemed like a natural progression to stay involved within the sport that he loved. He said he felt a 'duty to come back and coach at Leander to give something back for all the great coaching and support I had when I was climbing the ranks of the national team as an athlete.'
Matt's technical ability as a lightweight rower shines through in his coaching style, which is famed for being very clear and simple for a variety of athletes to buy into. His record as a coach speaks for itself – he has coached crews to win the Prince of Wales Challenge Cup for five successive years at Henley Royal Regatta as well as wins in the Ladies Plate and two wins in the Visitors Challenge Cup. Internationally he taken crews to the Under-23 World Championships, most notably in 2014, when his crew of Jack Beaumont and Angus Groom won a bronze in the Men's Double Sculls. The following year he coached Jack Beaumont to fifth place in the men's single.
Not only is Matt a technically gifted coach, but he also holds a number of professional qualifications. Matt studied sport science in university and holds strength & conditioning qualifications. He is currently on his way to completing his Level 3 Coaching qualification and is an assessor in the AASE program.
Many of Matt's athletes have gone from being coached by him into the national team. Stewart Innes, for example, was coached at Leander by Matt for two years before entering the GB senior squad in 2015, where he stroked the coxless four at the world championships to win a bronze medal.
Away from rowing Matt enjoys board sports, skiing and spending time with his family.