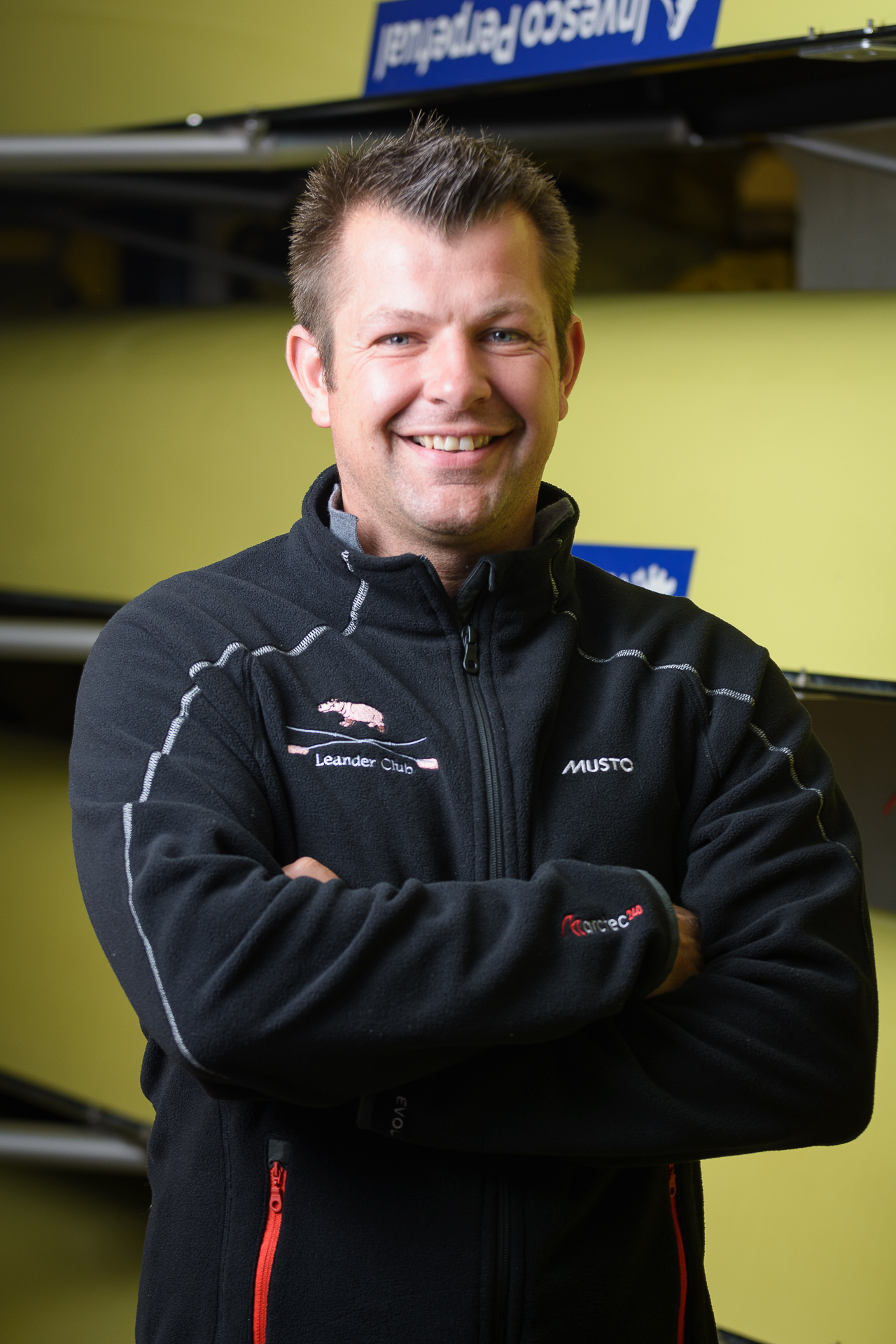 Where learnt to row
Bradford on Avon Rowing Club coached by Barry Taylor
Education
St Laurence School, Bradford on Avon, Wiltshire
Notable performances
In 1997 aged 16 Ali Brown moved to Henley from his home town Bradford on Avon to join Leander Club and became the clubs first ever Junior World Medallist before switching to lightweight rowing where he sculled and rowed internationally at U23s and senior level.
In 2005 Ali finished his own rowing and started his career as a coach in a new role as Director of Rowing at Sir William Borlase Grammar School in Marlow, in 2007 Ali Became DOR at Bedford Modern School then in 2015 as Senior Coach at Abingdon School. All the while the long term goal was to one day get coach at Leander Club, the club he loves that has done so much for him over the years.
Ali is currently coaching the men's sculling squad and running our recruitment program. Alongside this Ali has taken the lead on the rowing side of our social media and website. Ali works hard on our Instagram page uploading photos and videos daily of the rowers training, if you have not seen it yet please take a look online by searching Leander Club Instagram we have over 22,000 followers.
" Working at Leander is awesome, I love it, Mark Banks used to coach me and I rowed with Matt Beechey and Ross Hunter so as a coaching team we understand each other and what the club is working towards. I enjoy coming to work every day and am passionate that Leander's dominants continues for many years to come"