WELCOME TO LEANDER NEWS ONLINE
June 2020
We now publish an online newsletter for Members in place of our biannual printed editions.
Articles, photographs and ideas, as well as news of our Members, are always welcome and should be addressed to the Editor, Barbara Wilson at editor@leander.co.uk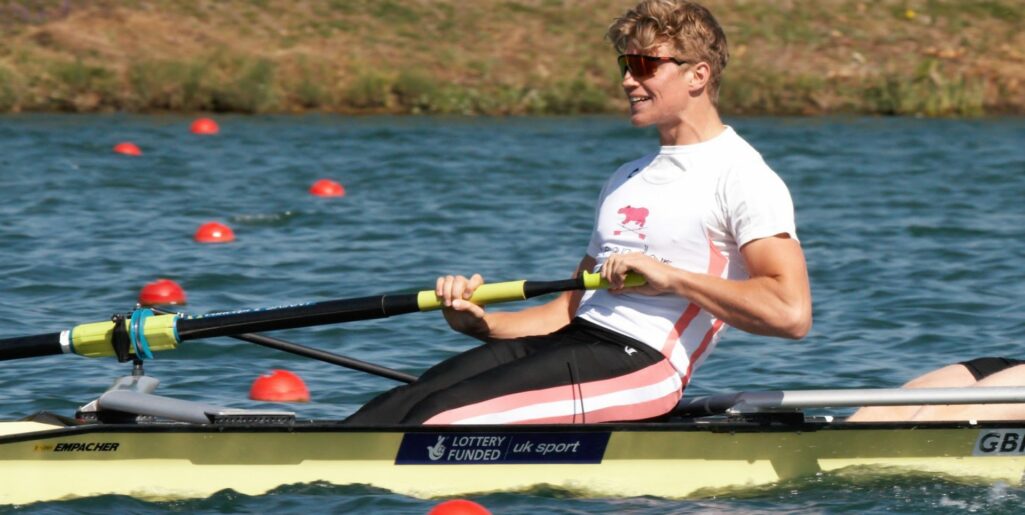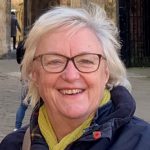 Welcome to the June edition of the online newsletter.
We have two changes to personnel at the Club to announce.  We welcome our new General Manager, Al Heathcote; Al has an impressive rowing background, winning a Silver Medal in the M8+ at the Beijing Olympics in 2008, before moving into the hospitality industry.
We also welcome Pete Bridge as the new Chairman, having previously been a member of the committee.  Our huge thanks go to Hugh Richardson, the outgoing Chairman, who has done so much for the Club since he joined the Committee in 2012.
There is also a rowing update from Mark Banks.  Thankfully, the athletes are now able to scull on the river, with the hope that crew boats will be able to follow soon, though all of this is dependent upon government guidelines.  We must also congratulate Tom George on his British Record for 2000m on the ergometer, a very impressive achievement considering he was at home in lockdown!
Susie Dear and Mark Schofield give us an insight into how the offer of Members talking with current athletes has been for them.
The current pandemic has enforced several temporary changes at the Club.  The Committee are therefore taking the opportunity to review all their communications with Members and so this will be the last 'monthly' newsletter, which we hope you have enjoyed.  Once a decision has been made as to the future of all communications, we will be in touch through Hippo Happenings.
The Government guidelines for the hospitality industry are changing rapidly so please do keep an eye on the website to see what exciting changes will be taking place at the Club!
Barbara Wilson, Editor
Al Heathcote talks to the Editor
Q: Moving from Soho House to Leander is quite a change, what attracted you to the position of General Manager at Leander?
A: I felt the position at Leander was so unique in terms of fitting with my background it was something I really couldn't ignore. I've been a bit of a bystander when it comes to the Club over the years and only really visited during Regatta. It was a real eye-opener for me to visit prior to taking on the role, and to see the huge potential at the Club to do something really progressive. I'm very excited to meet the Members and rowers as soon as we open.
Q: Joining the club during the COVID 19 pandemic has been an unusual start! What have been the challenges and opportunities you've experienced so far?
A: Working out how the Club can open safely is a real challenge. I have dealt with standard health and safety requirements in hospitality environments for many years but COVID-19 has added so much in terms of requirements in safeguarding Members, athletes and guests. Never has the process of using a loo become so complicated!
Q: What do you see as the main challenges for the role of General Manager?
A: Firstly, getting over the hump that is coronavirus and getting us back up and open. This is not a task to be underestimated and I really hope that, towards the latter part of the year, we can start to welcome some events back into the Club and return to some normality.
Leander is a unique place and there is a distinct balance to be struck between supporting the athletes who use the Club as an elite training centre and running a profitable hospitality business out of the same building. These aren't activities that always go hand in hand.
Q: What are your priorities for the Club over the next twelve months?
A: We have some extremely exciting plans for the Club, which are in the early stages of planning that I can't reveal right now. However, in the immediate future, we are intent on attracting Members and guests back to the Club for fresh new food and drink offerings; starting with our new evening menu and our all-day BBQs on Saturdays throughout the Summer.
Q: You've had a very successful rowing career; how did you get into the sport initially?
A: I started rowing at 15 as a gangly youth devoid of any noticeable muscle. My first coach would always say that I couldn't pull the skin off a rice pudding! It took a good few years to put on any weight and I barely made it into the Coup de la Jeunesse as a Junior. For lack of any skill in any other sport I became pretty obsessed with rowing, which I think drove me forward. It wasn't until 2007, that I started performing at an international level, so you could say I was definitely a late bloomer!
Q: How have you managed to stay connected to the sport?
A: Over the last 8 or so years, working in London in the hospitality industry, I have definitely lost a lot of connection with rowing. I still have some friends coaching in the sport but any co-athletes are now portly, ruddy faced, city workers who were more fond of a cheese board than a boat. I am really looking forward to getting immersed in the sport again even if from the riverbank.
Q: What did you do after finishing rowing internationally?
A: I always thought Steve Redgrave had a lack of conviction in his voice when he said he'd give anyone permission to shoot him if he got in a boat again. If I'd been asked that question there would have been no doubt in anyone's mind I wouldn't be rowing again after Beijing. I went straight into marketing for a restaurant group in London, as well as coaching at Thames Rowing Club on the side, then took up the role as operations manager for a bar group in East London. A few years later I started a small cocktail bar in London with my brother and grew the business into a group of 5 bars and restaurants. More recently I have been working at Soho House in Operations, specifically launching their newest club in White City.
Q: What are you looking forward to most in your new role?
A: Connecting again with coaches, rowers and Members and making some exciting changes on the house side.
Pete Bridge
I am extremely honoured to be taking on the role of Chairman of Leander Club. One glance up at the boards in the Club tells me that I am joining some very esteemed company and I do hope that I am able to live up to what they all achieved.
On that, the first item to cover must be a huge thank you to Hugh Richardson for all that he has done for the Club as Chairman over the past 4 years. Our Club President summed it up very well when he said: "For eight years Hugh has served the Club in exemplary fashion – he has been unbelievably diligent and hard-working; he has dealt fairly and honestly with all – both from within the Club and from without." Hugh convinced me to join the Committee of the Club last year and I will very much miss his advice and wisdom.
I have taken on the chair in somewhat unprecedented times. The pandemic has meant that all clubs, sporting or otherwise, have had to take a long look at how they manage themselves and what the real drivers are behind their existence. For Leander, it is my firm belief that the Club I once competed for stands for two things: firstly, to drive elite excellence in rowing, both at a club level and up to international level; secondly, to provide a high-quality club experience for our Members, whether that be physically at the Clubhouse during the Royal Regatta or just on a weekday in October, or indeed in the way we support our Members, our athletes and our historic Club. I myself owe a debt to Leander as it enabled me to fulfil my potential and to become an international athlete. That was down to excellence in coaching, a supportive environment at the Clubhouse and perhaps most importantly the support of the broader Membership.
The challenge for myself and the Committee is to build on the heritage and history of the Club. We must continue to nurture the elite rowing programme to develop the next generations of elite athletes and keep Leander as the pre-eminent club in the country. That will require us to look closely at how we work with the talent ourselves and at how we interact with British Rowing and other key stakeholders in the sport. I have been very impressed at how Mark and the coaching team have managed over the past 3 months since lockdown began; the good news is that, as that lockdown begins to ease, we are able to get our athletes back out on the river.
On the Club side, Paul Budd has decided to retire and on behalf of all of the Members, I would like to thank him for all his hard work over the past 12 years. Paul has been a tireless ambassador for Leander, and we wish him all the best in his well-deserved retirement. A suitable send-off will be arranged once regulations allow. I am delighted that Al Heathcote, silver medallist in the eight in Beijing 2008 and recently Operations Director at Soho House White City, has taken on the role of General Manager. I am very much looking forward to working with Al over the coming months on how we can develop the Club to offer that high-quality experience for all of our Members. For me, reaching out to the wider Membership and being able to offer something truly special is critical to the future success of the Club. We have one of the best locations in the whole Thames valley and we need to make the most of it.
I am very excited about taking on this role and would welcome thoughts and ideas from all members as we look forward to the next phase of Leander.
Mark Banks, Leander Club's Director of Rowing, talks about lockdown and beyond
My biggest concern throughout this pandemic has always been the well-being of the athletes.
Just as the Olympic trials finished, lockdown came on 23rd March.
I was concerned as to how athletes might cope in this new world having had their season snuffed out in a blink of an eye. Some had just fulfilled a lifetime's ambition of being selected for the Olympic team, others had been preparing for Henley Royal Regatta.
By and large, they have coped incredibly well and we can be proud of the way they have adapted their training to keep themselves in great shape for when rowing can properly start back again.
During this period, the athletes have had to be inventive with their training in their houses and gardens, especially as this was not going to be a short-term measure. As we the coaches communicated with them it was clear that they didn't just want to stay fit, but wanted to make this an opportunity to focus on their own individual areas, which they felt needed improvement.
11 weeks on and I am so impressed with how far they have progressed, achieving an incredible number of personal bests on the ergo for both the men and women at Caversham, and at the Club. I have enjoyed seeing a variety of photos of our athletes training on their ergos at home as they are all so different. John Collins and Karen Bennett have a gazebo in their back garden, training side by side; Georgie Brayshaw has her ergo on a pallet in the middle of a farm; Will Satch was in the shed surrounded by bikes and lawnmowers; Ruth Siddorn in the living room and James Robson had the use of a big barn.
To achieve a PB away from the centre where they train with coaches and athletes cheering them on, makes this even more impressive. Leander athletes have broken the British record for the half marathon and two athletes have beaten the existing 4-minute record.
Special mention must go to Tom George (pictured) who broke the British Record for 2,000m and became the first British person to go under 5:40, which he managed in his shed at the bottom of the garden!
We congratulate all our athletes on their commitment to improving during these horrible times.
Reaching across the pond
Mark Schofield, Leander Club & New Haven Connecticut Rowing Club
When I read of a plan to have Members be contacted by some of the current squad I jumped at the chance.
I had a very nice video chat and some follow up emails with the Vice-Captain, Susie Dear, who explained how the elite squad trains at Leander, how they interact with the GB squad at Caversham, and how they continued to train in lock down.
Being kept off the water myself for two months I was able to sympathize with the monotony of the ergometer and later the pleasure of being back in my single. Rowing is a small world so it is always a pleasure to chat with someone equally dedicated and to compare everything from blisters to 2k scores (I won't say who's faster).
Susie Dear, Vice-Captain, Leander Club
I really enjoyed speaking with the Members during lockdown and I hope this is something we can continue to do. It was great for us both to share our experiences in rowing, and to also reminisce about happy times during such an uncertain world we are currently living in.
Hopefully it will not be too long until we can reunite as a Club, but in the meantime, it would be great to stay in touch with one another over the phone or email.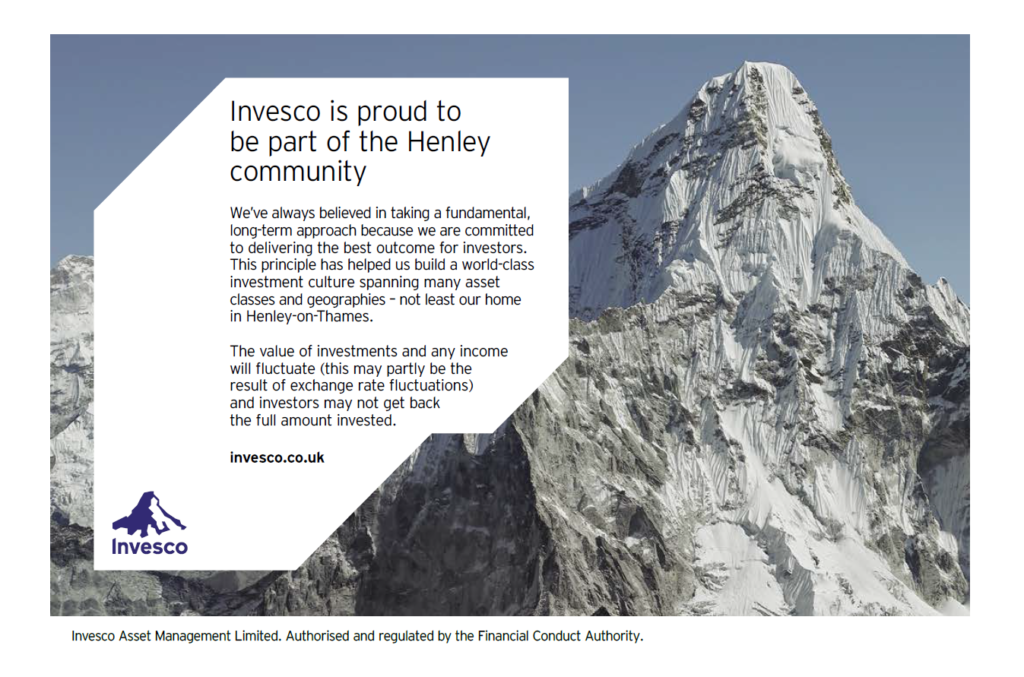 LEANDER CLUB MEMBERSHIP IS PRIZED THROUGHOUT THE ROWING WORLD
The Club is always delighted to welcome new Members and you – the existing Members – are best placed to identify and to nominate potential new candidates.
For further information click here