HOW LEANDER CLUB IS KEEPING YOU SAFE
Updated 1 December 2020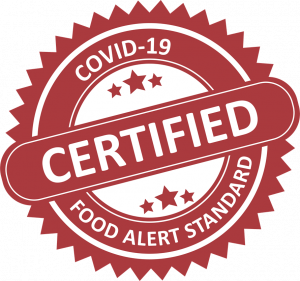 We would like to reassure all Members and their guests that your safety is and always has been of the highest importance to us.
This page explains what we are doing to help keep you safe on your visit to Leander Club.
Following the 'rule of six'
The Government's "rule of 6" states it is "against the law to meet people you do not live with in a group larger than 6 (unless you are meeting as a household or support bubble)".
However, there are exceptions to this rule. Groups can be larger than 6 people for functions, including: wedding and civil partnership ceremonies and receptions, and funerals, where the limit on guests will  reduce from 30 to 15 with effect from Monday 28 September.
This means that we can allow groups of up to 6 Members and their guests for everyday dining or drinking. Therefore, we can only accept bookings for groups of more than 6 people when it is for one of the Government listed exceptions, such as a wedding or a funeral.
Following other Government guidelines
Licensed premises and social distancing
With social distancing in place at Leander Club, we are able to accommodate a total of 92 seated diners, using all spaces. However, if we include the garden space, this allows many more.
Personal information
All premises are now legally bound to "ask one member of every party who visit your premises to provide their contact details to assist NHS Test and Trace".
This means that we will need to take one person's contact details on booking (or arrival, for those who drop in to the Club).
Taking Members' personal information
In most cases, we'll be able to use your Membership details, so all we'll need is your Membership number. However, if you've recently moved or changed your phone number or email address, please let us know, so we can update our records.
Taking non-Members' personal information
Contact details provided by visitors who are not Members will be retained for 21 days, in line with Government requirements.
For your safety
Amongst many new procedures, we have put the following in place for your safety at the Club:
You'll find a temperature monitoring system in the Club foyer for all visitors to check their temperature on arrival

There is a hand sanitiser station on each entry and exit and at Reception

We have placed signage around the Club to advise visitors to wear masks in the public areas (these are not mandatory in any space used for eating and drinking)

During general daily operation, we are operating as a table service only

Our waiting staff are wearing PPE for service in the bar and restaurant

All surfaces are cleaned and sanitised between each meal and regularly throughout the day

We are taking particular care regarding our toilets, which are cleaned and sanitised regularly