LEANDER CLUB DURING HENLEY ROYAL REGATTA
11-15 August 2021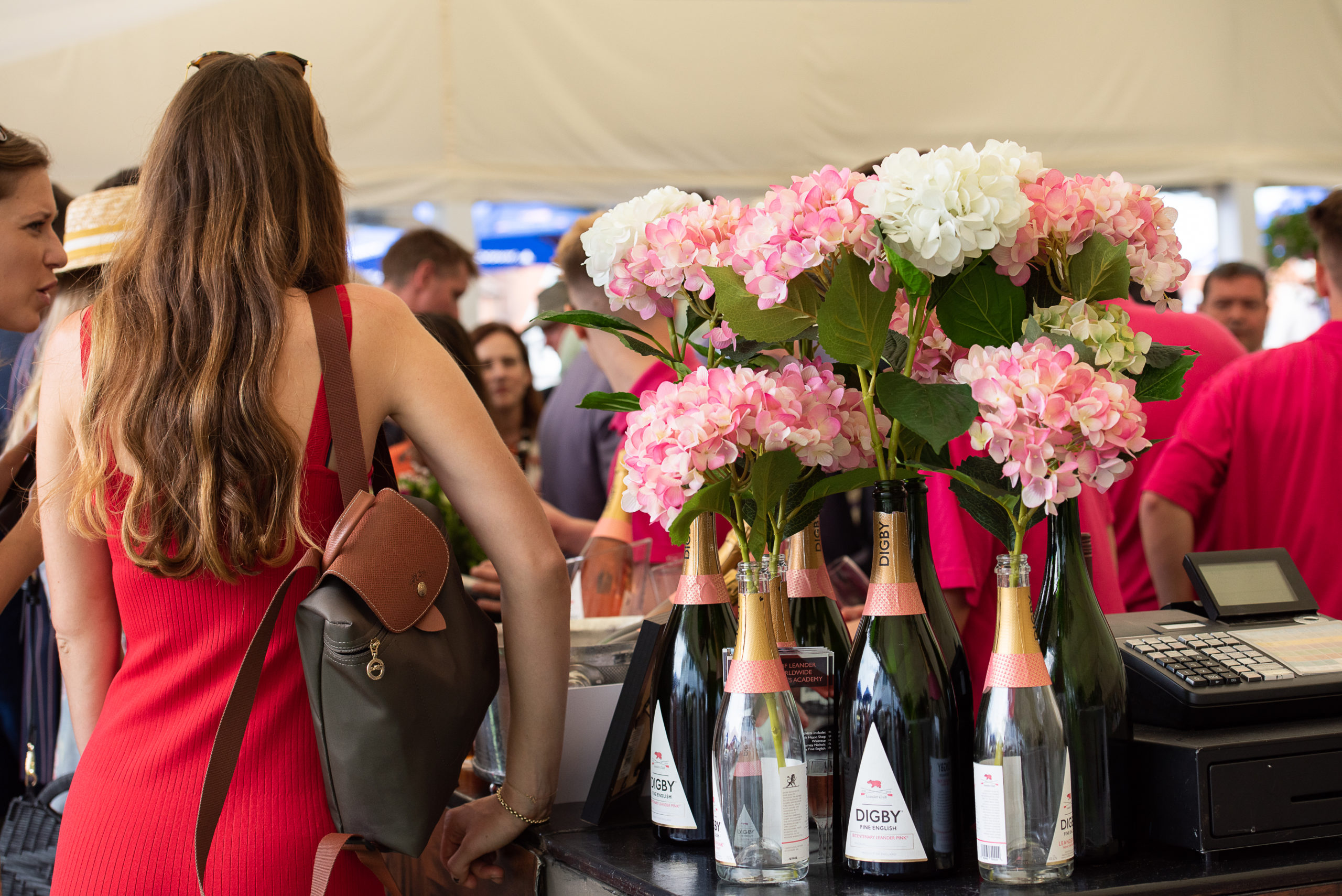 This year, we have formal indoor dining for breakfast, lunch, afternoon tea & dinner.
Outdoors, we are taking full advantage of our wonderful new decking, where we will be serving drinks and casual food, while you listen to live music.
This includes the Leander outdoor bar, a Digby fine English bar, an English sparkling wine bar run by Uncommon Wine, a gin & tonic bar by the new Henley Distillery, as well as a pizza van run by Hardy Yard and a street food kiosk.
Live music on Friday & Saturday 7-10 pm, Sunday 5-8 pm.
Plus we've arranged exclusive boat trips for Leander Members and their guests.
More details on menus, how to book, dress code and guess passes etc, are shown below.
FORMAL indoor dining
Served in the Dining Room, Bar, Regatta Room, Eton Room & Library.
Please note – online bookings are now closed. To book a table during HRR, please ask on the day at the badge tent for availability.  
DINING OPTIONS & PRICES PER PERSON
BREAKFAST £22.50   |   LUNCHEON £75   |   AFTERNOON TEA £27.50   |   DINNER £38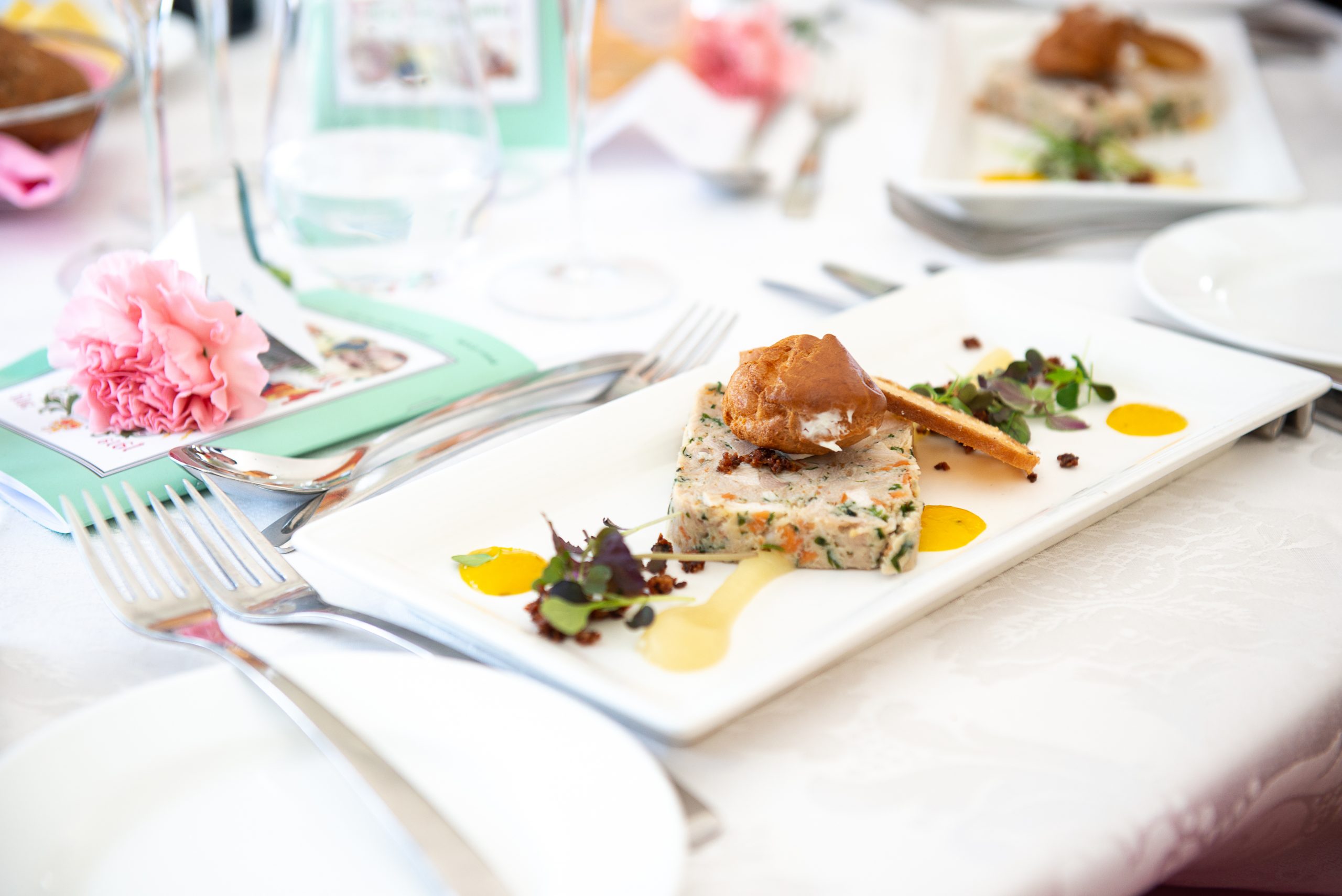 outdoor drinks & casual dining
We would like to invite all Members & their guests to join in the fun and celebrations – on the deck and in the garden.
During Regatta, we'll have casual dining (weather permitting) courtesy of a pizza van run by Hardy Yard and a street food kiosk. There'll also be four bars – the Leander outdoor bar, a Digby fine English bar, an English sparkling wine bar run by Uncommon Wine & a gin & tonic bar by the new Henley Distillery.
No bookings are required. All outdoor seating and dining will be unreserved, on a first come, first served basis. 
Please note that we ask everyone to follow a 'fair use policy' and not park themselves at one table for the whole of the day.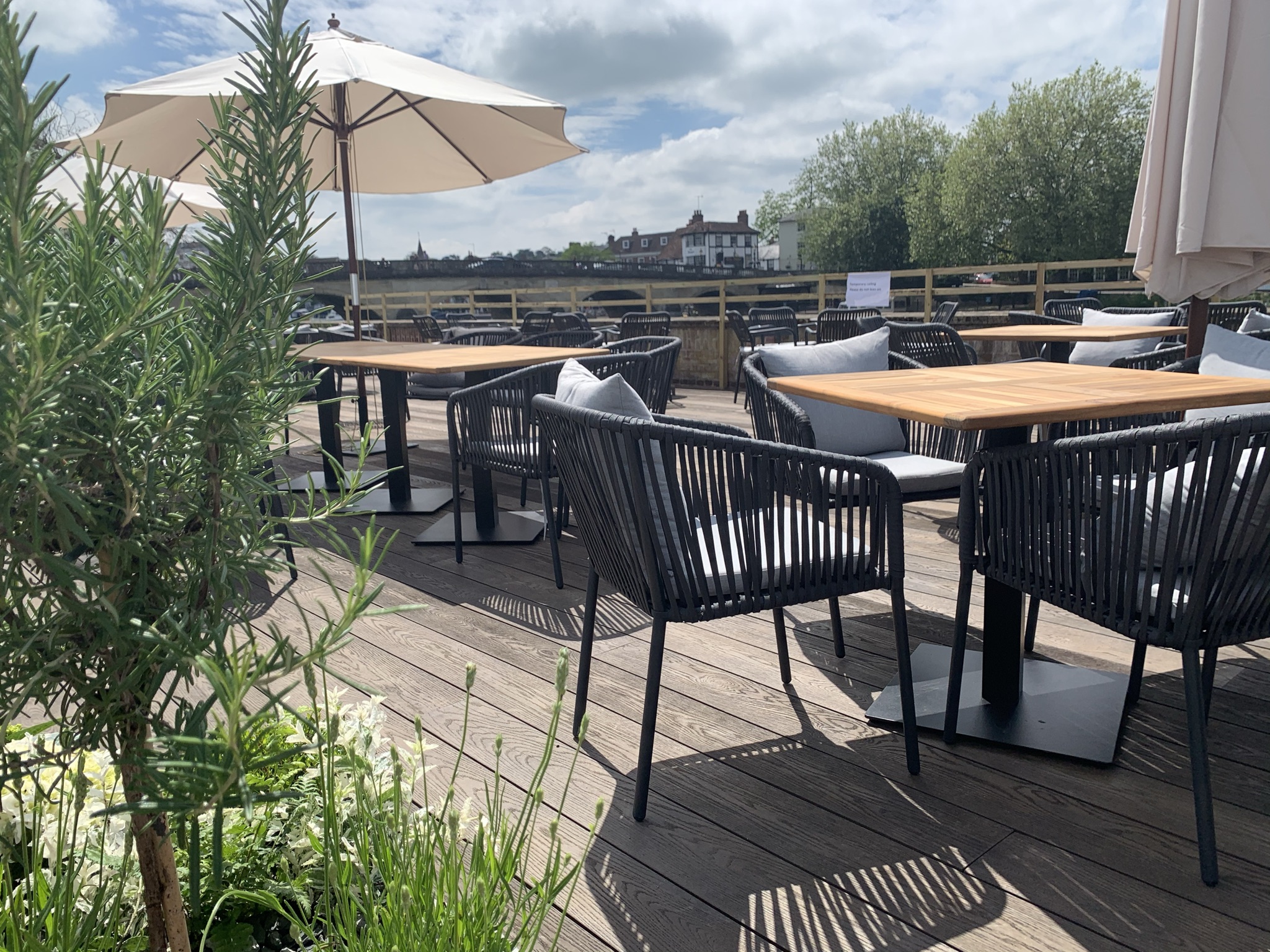 Badge packs & guest passes
Entry to Leander Club during HRR is by pass only.
We are currently preparing the HRR badge packs, which will be sent to Full & Club Members at the end of July. These will contain your metal badge and a letter from our Club President, Mike Sweeney CBE, as well as a new handbook to update you on the latest Club information.
This year, there will be no guest passes in the pack. However, Members will get their normal daily allocation of 2 x guest badges with the option to buy more on the gate at £13 each.
All guest passes will be collected at the gate on arrival, on presentation of your metal badge.
Please be aware that all bookings for indoor dining will automatically include the necessary number of guest passes for your booking, irrespective of any general limit that we may apply to guest passes.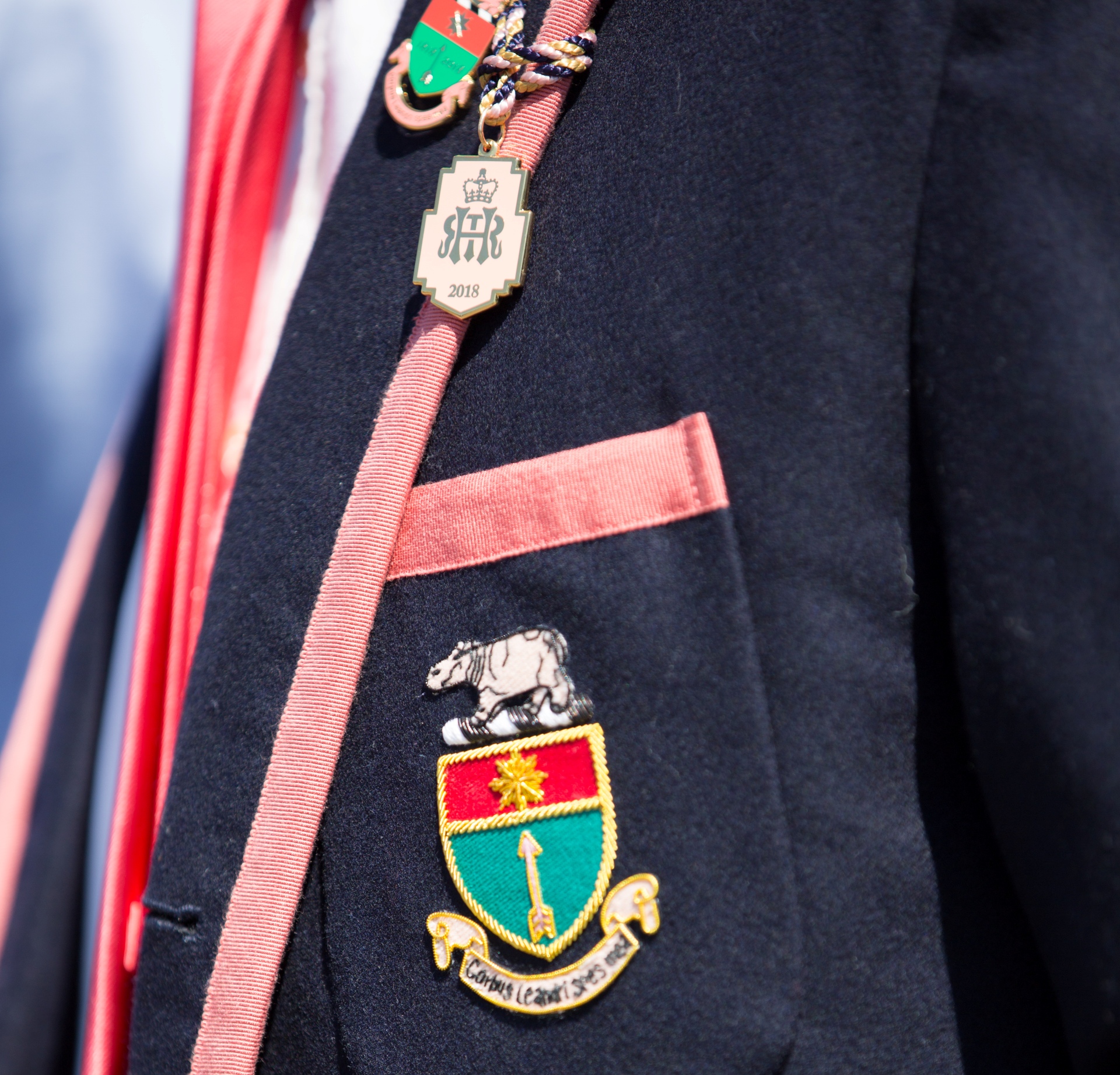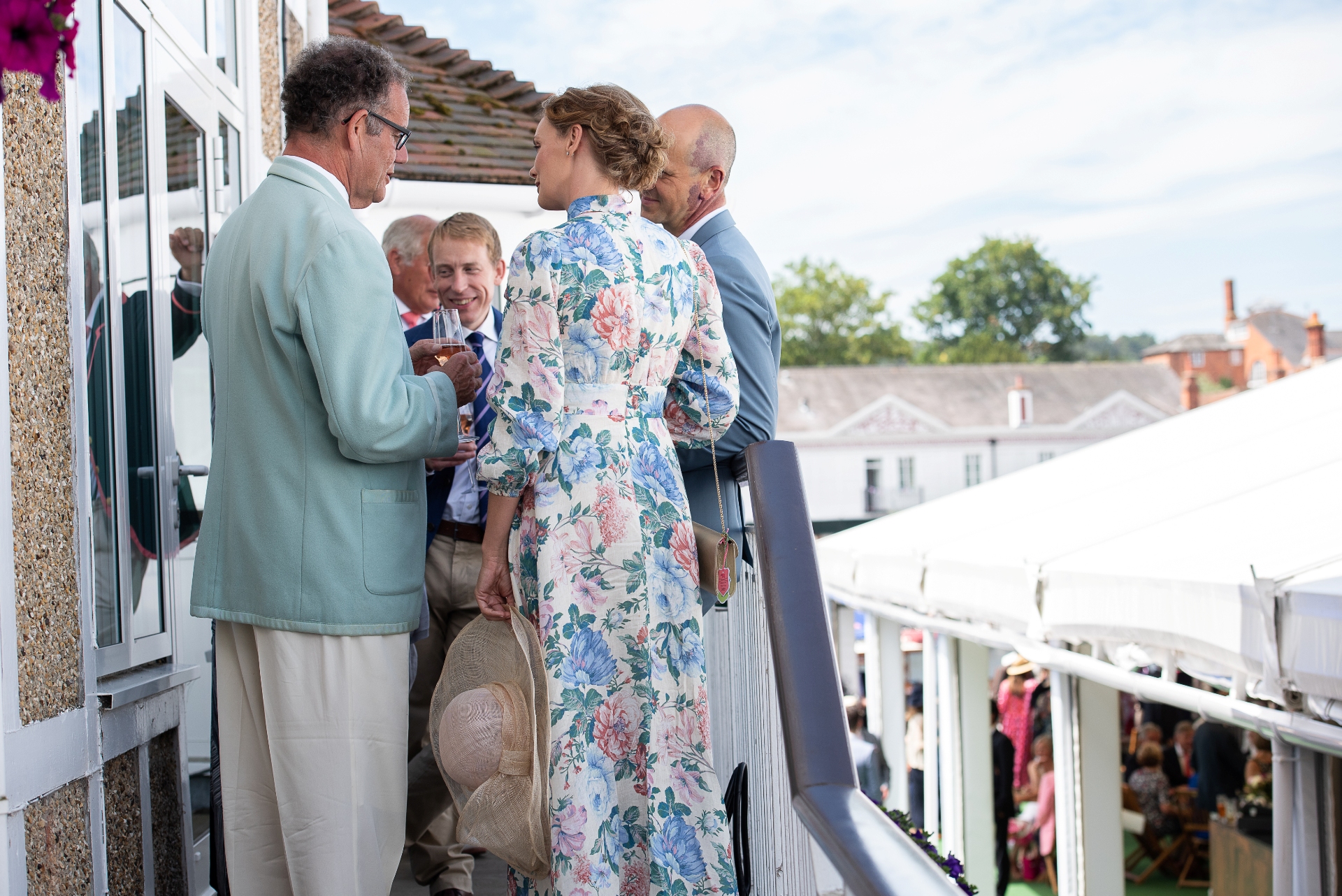 Dress code
All Members are asked to remind their guests that the dress code for Regatta is very traditional. These dress codes apply to everyone and no exceptions are made.
The Leander Dress Code during the Regatta is the same as the Dress Code for the Stewards' Enclosure.
Gentlemen are required to wear lounge suits, or jackets or blazers with trousers, together with a tie or, if preferred, a cravat. 
Ladies are required to wear dresses or skirts, with a hemline below the knee, or jackets or blazers with trousers, or trouser suits.
No one will be admitted to Leander or the Stewards' Enclosure wearing shorts, leggings, tracksuits or jeans.
Children – Children over the age of 10 are welcomed provided they comply with the adult dress code. Younger children and babies will not be allowed entry, before end of racing on Sunday.
further information
CAR PARKING
The Club Car Park is not available for Members throughout Regatta Week as it is allocated for competitors. The car park is  therefore closed to Members from Monday 9th – 16th August inclusive.
Members must make their own parking arrangements during HRR.
CLUB OPENING TIMES DURING HRR
7.30 am – 11 pm Wednesday – Saturday, 8.00 am – 11 pm Sunday
COVID
On arrival, if asked, Members and guests must be able to present proof of COVID status in the form of:
Full vaccination (first and second dose), and with the second dose administered at least 14 days before your visit, or
A negative lateral flow test taken within 48 hours of your visit (for those aged 11 and over), or
If you are resident in England, proof of natural immunity (positive PCR test within the last six months, after self-isolation has ended and up to 180 days after taking the test), demonstrated via your NHS COVID Pass on the NHS App.
MOBILE USAGE
Mobile phones should not be used in such a way as to impair the enjoyment of others. Please switch your phone to silent and, if it is necessary to hold a conversation, conduct it quietly in a discreet place, outside the Clubhouse. Please note the Stewards' Enclosure has stricter controls on the use of mobile telephones.
shop
The shop will be open during HRR from 10-8 (Wednesday – Saturday) & 10-5 (Sunday). A range of items will be on sale, from t-shirts, polo shirts & other clothing, to umbrellas, water bottles, other gifts & of course, souvenir hippos!
WHEELCHAIR ACCESS
Wheelchair access is available to all areas of the Club with the exception of the Eton Room and the raised Riverside decking,
where regrettably this is impractical.
WI-FI
To avoid the possibility of overload the Club Wi-Fi system is only available to residents and staff over the Regatta period.
OTHER INFORMATION
The Club does not carry cancellation insurance for force majeure occurrences such as flooding, and it is not possible to insure against cancellation due to an act of terrorism and communicable diseases such as foot and mouth or a pandemic. Full or even part refunds may not, regrettably, be possible in such extreme circumstances.
Racing crews – As in previous years, all racing crews are welcome on Sunday after racing with free entry to the Club. We'll have music and plenty of bars, so come & join in the party!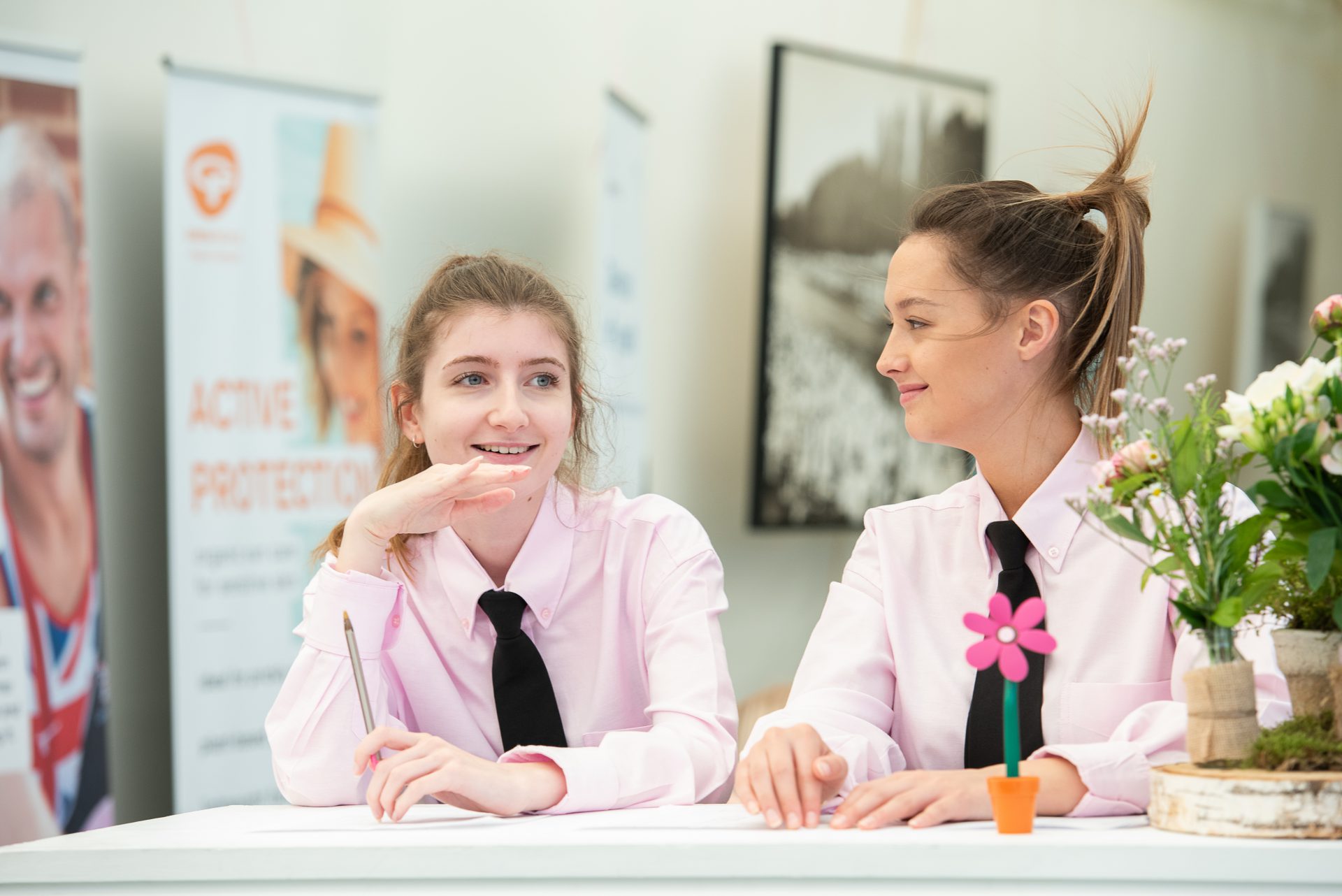 Edwardian Skippered Launch Trips
Leander Club has partnered with Hobbs of Henley to provide Members with the opportunity to enjoy a trip on an Edwardian Class Launch during Regatta.
Each trip will accommodate between 4-12 passengers.
Tickets are £45 per person.
The trips will run each day during Regatta at the following times:
9.30-10.30am
10.45-12noon
12.15-1.30pm
2.30-4pm
4.15-5.45pm
6-7.15pm – Sundowner Cruise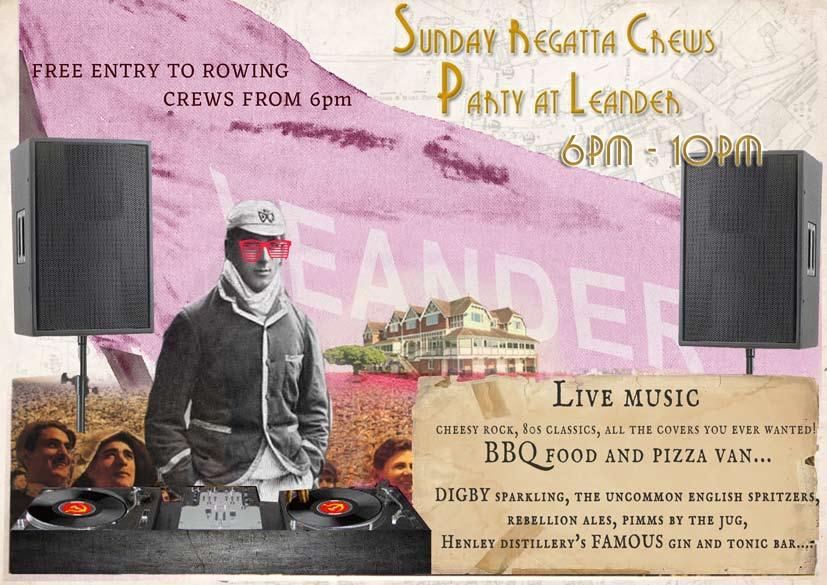 Sunday – Crew Party 6-10pm
After racing on Sunday, Leander Club will host our traditional crew party for Members. All rowing competitors are welcome to attend for free.
Eat, drink & be merry!  We'll have our pizza van run by Hardy Yard and a street food kiosk, plus the four outdoor bars – the Leander outdoor bar, a Digby fine English bar, an English sparkling wine bar run by Uncommon Wine & a gin & tonic bar by the new Henley Distillery.
Leander Crews racing this week
On Finals day, Leander Club had 12 crews in the finals, making a total of 44 athletes.
Leander winning crews
The Remenham Challenge Cup Final W8+ Leander Club
The Remenham Challenge Cup Final W8+ Leander Club
The Prince of Wales Challenge Cup Final M4x Leander Club
The Princess Grace Challenge Cup Final W4x Leander Club
The Wargrave Challenge Cup Final W8+ Leander Club
The Hambleden Pairs Challenge Cup Final W2- S.J. Redgrave & S.L.J. Dear, Leander Club
The Town Challenge Cup Final W4- Leander Club 'A' (beating Leander Club 'B')
The Queen Mother Challenge Cup Final M4x Leander Club