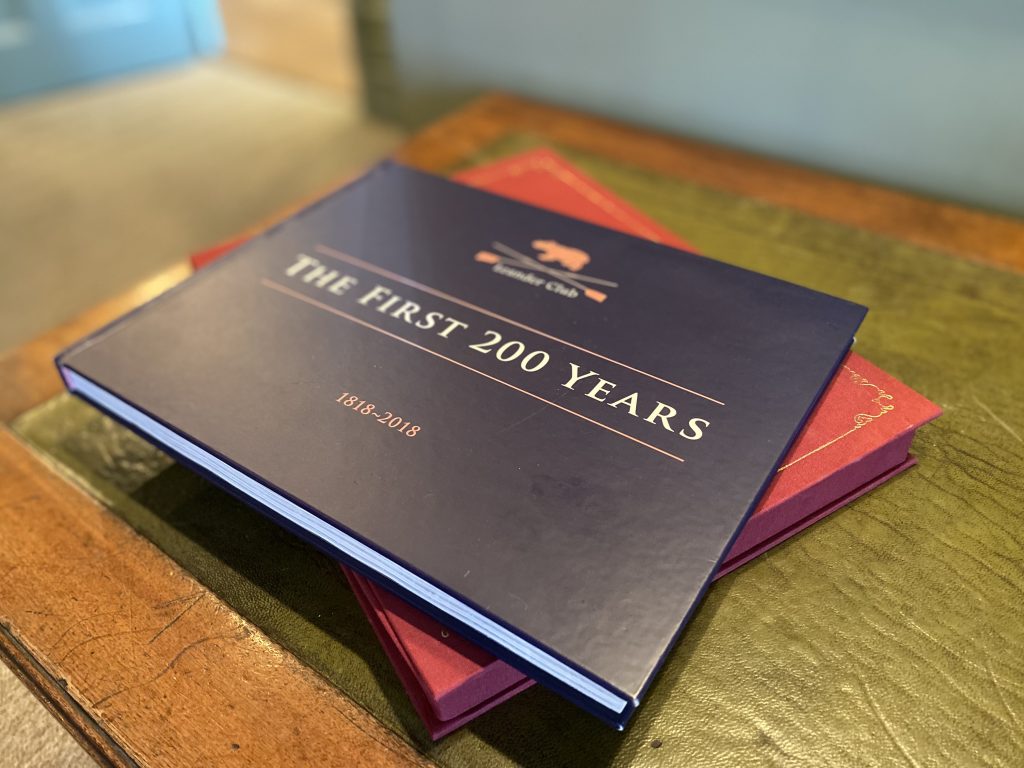 Welcome to the Book Group

Our Book Group Chairman is Andy Trotman, a former Director of Leander and Editor of 'The First 200 Hundred Years'. A book celebrating Leander Club's bicentenary. If you don't have a copy and would like one, you can order your copy here
 The Book Group is Leander Club's most active social group and celebrated its 5th birthday on 3rd February, where Members discussed the life and work of John le Carré, as well as 'V2' by Robert Harris and 'The Garden of Beasts' by Erik Larson.
Hosted from the Clubhouse, Members normally meet every six weeks for drinks, discussion and supper, although things have been different since the pandemic.
With 23 members, the Book Group provides a forum for a strong community of like-minded book lovers to come together. But it is not a closed shop and any Member is welcome to join. So if you enjoy reading, discussing ideas and books and are looking for an active book group to join, then please email Holly at events@leander.co.uk for more information.