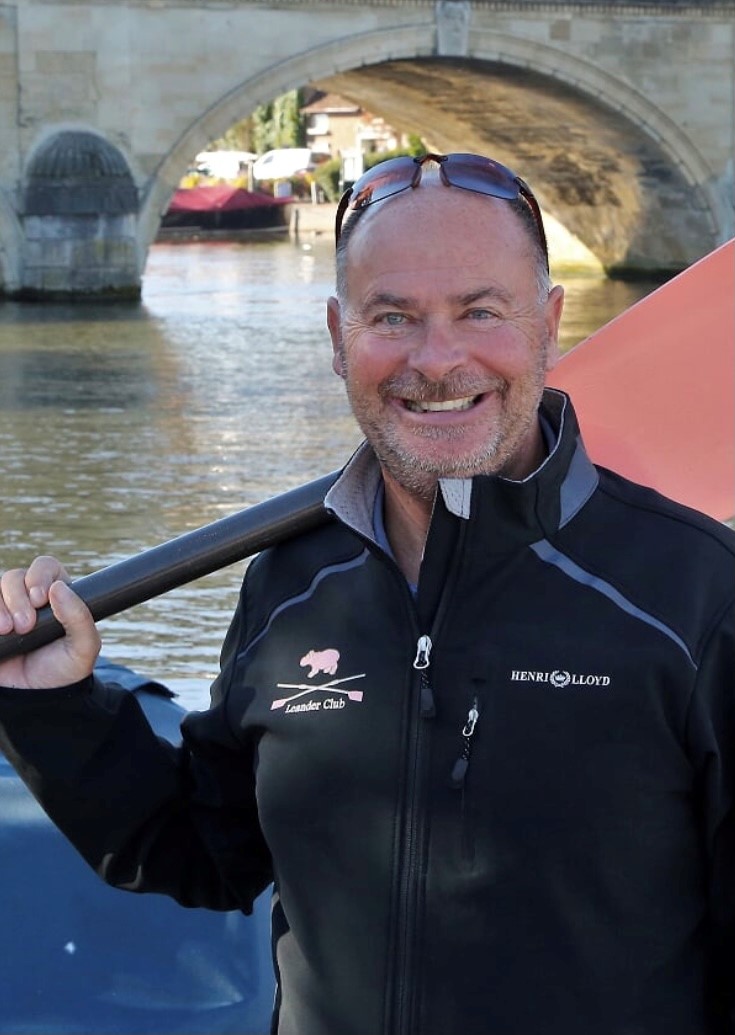 Where learnt to row
Mark learnt to row at Hollingworth Lake Rowing Club coached by Adrian Stott
Education
SCHOOL: Roch Valley High School
UNIVERSITY: Nottingham Trent University
Notable performances
Mark Banks became Chief Coach at Leander Club in 2000 and has been Director of Rowing for the last seven years. He has had a coaching career punctuated with unprecedented success, most notably coaching two crews to win Olympic silver medals: In 2004, he coached the women's quad to win silver at the Athens Olympics; and four years later, he coached the GB men's eight to win an equally impressive silver Olympic medal, in Beijing. He has coached GB crews for thirty consecutive years, more than any other coach.
However Mark's passion for coaching is as much about performing at the highest level, as it is about developing and nurturing talent from the grassroots. Debbie Flood, for example, was coached by Mark from a beginner to Olympic silver medalist.
A key part of Mark's stamp on Leander is his world-renowned training program He uses his wealth of knowledge and experience to craft an incredibly successful training program, which has helped secure more Henley Royal Regatta wins than any other club in the world. Every two weeks a new program is published, taking into account the athletes performances in previous weeks; and fatigue levels. Mark will look back over notes from his previous 30 years in the sport to help predict when his athletes will peak, and when they will need the intensity of the program adjusted. On the program, Mark commented, "For me, rowing at this level is all about delivering peak performance when it matters. It's the coach's role to help bring out the best in our athletes, so they can make that happen."
Prior to coaching, Mark was a rower himself – he learnt to row at Hollingworth Lake and competed as a lightweight for Notts County, before changing to coaching in 1986, after an injury prevented him from continuing with his own competitive rowing career. His first coaching medal was a bronze in 1988, followed by gold in 1989 with the GB Junior four at the Junior World Championships. In 1990, he was appointed the National Chief Coach for Juniors. In his time with the juniors Mark has coached male and female athletes to medals in rowing and sculling, including golds at the junior, u23 and senior world championships.
Mark also spends a considerable amount of time passing on his experience in developing the Leander coaching staff to allow them to reach their potential. He is proud that many ex Leander rowers have moved into coaching, presently 40 in the last 17 years – Matt Beechey, Jane Hall, Ross Hunter, Ali Brown, Dave Currie, Tom Wilkinson to name but a few.
For Mark the secret to great rowing is 'doing the common uncommonly well; and reinforcing the positives on a daily basis.' This simple coaching approach has proven successful time and time again. Leander has on average had 31 senior GB athletes and 10 u23's each year for the last 8 years.
Mark has no intention of slowing down and cannot wait to see what further success Leander can have, saying 'I'm so excited about new talent coming into the club each season. It's amazing to think they could be the next big thing and follow in the footsteps of the likes of Steve Redgrave, Anna Watkins, Pete Reed, Debbie Flood, Alex Gregory .'