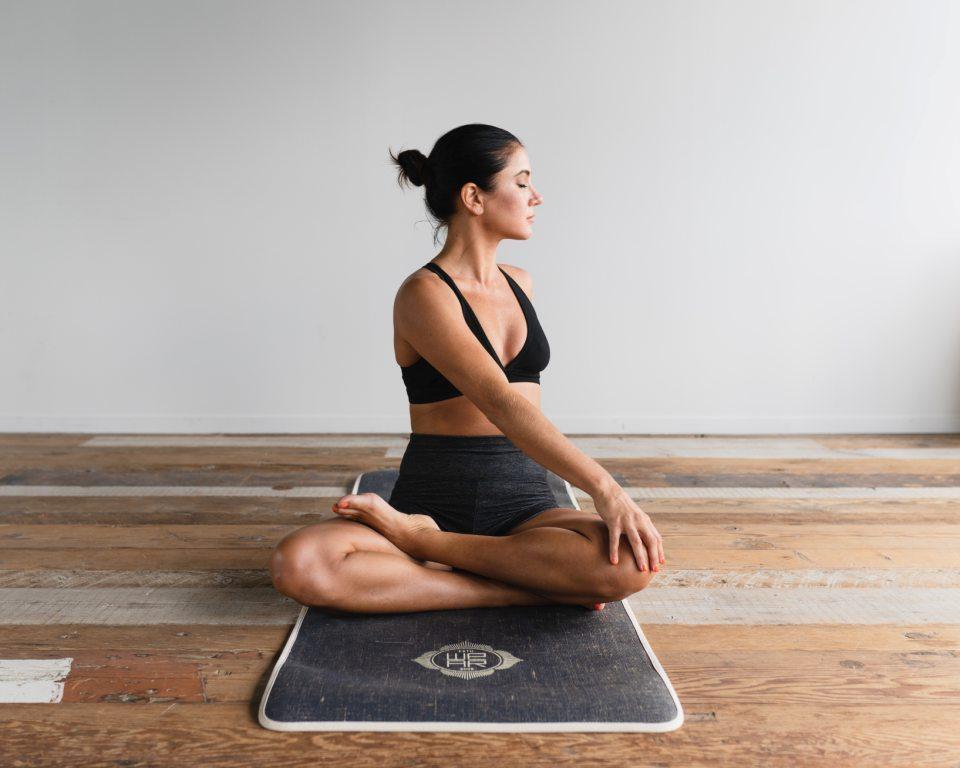 Welcome to Leander's Lockdown Yoga & PILATES Classes Online
Lockdown is not the same as shut down, and in true Leander spirit, just as the athletes are still training hard, we'd like to give our Members the chance to keep fit in lockdown.
Even though the live fitness videos are over, we have stored them all here for you to watch at your own convenience.
The class types all vary, so there's something for everyone.
Disclaimer: We have tried to make our classes suitable for all. However, if you are less athletic, you may prefer to watch the Pilates & Yoga classes only.
TOBY GARBETT
Toby Garbett is an Olympian and two-time World Champion, who is also an experienced Pilates Instructor, Personal Trainer and Level 2 Triathlon Coach.
"I like to think that my approach to fitness and well being is unique and this has been developed through my own experiences as an Olympic athlete. With access to some of the world's leading coaches, physiotherapists, nutritionists and sport psychologists, I have accumulated a wealth of knowledge and understanding about what it takes to succeed. I bring my indepth understanding of focus, motivation and self belief into my work with clients and can help them achieve their goals, whether they are complete beginners, returning to fitness after a break or competing for competition." Read more about Toby here.
Katherine Copeland
Katherine Copeland is an Olympic Champion and double Olympian. She is a qualified Yoga teacher and Personal Trainer.
"I started practicing yoga 16 years ago; it really complemented rowing full-time as it provided me with a mental 'switch-off'. I've enjoyed moving into teaching, and now work with a range of businesses, children's groups & elite sports teams as well as teaching weekly drop-in classes in Henley (in non-Covid times!).
My aim is to keep classes light-hearted and playful. I don't believe there's a 'right' way to do yoga- it doesn't matter what the poses look like, it's more about focusing on your breath and finding something that feels great for your body.
I'm here to help you get whatever you want out of your practice- be it building strength and flexibility, relaxing, or learning something new!"
Watch YOGA & PILATES past classes now
Tuesday 12th January
(Pilates)
Wednesday 13th January
(Midweek Stretch)
Tuesday 19th January
(Yoga)
Thursday 21st January
(Yoga)
Tuesday 26th January
(Yoga)
Wednesday 27th January
(Pilates)
Tuesday 2nd February
(Yoga)
Wednesday 3rd February
(Pilates)
Thursday 4th February
(Yoga)
Tuesday 9th February
(Yoga)
Wednesday 10th February
(Pilates)
Thursday 11th February
(Yoga)
Tuesday 16th February
(Yoga)
Wednesday 17th February
(Pilates)
Thursday 18th February
(Yoga)
Tuesday 23rd February
(Yoga)
Wednesday 24th February
(Pilates)
Thursday 25th February
(Yoga)
Wednesday 3rd March
(Pilates)
Thursday 4th March
(Yoga)